Introduction
Sports textiles are one of the various branches of technical textile. In various sports, the sportswear that players wear such as: jerseys or T-shirts, trousers, shorts, caps, footwear, etc., and some sports accessories is used is known as sports textile. This type of clothing has some special features, which have been made possible by the use of high-tech and smart textile technology. Increasing interest in active sports and out-door leisure activities like flying, sailing, climbing and cycling has led to immense growth in the consumption of textile materials in manufacturing sportswear, under armour, leisure wear and related goods & equipment.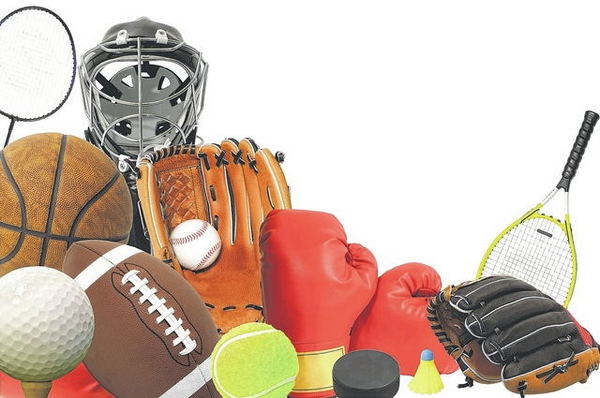 Some Essential Features of Sports Textiles
Sports textiles must have the features of adjustability, easy to wear, easy handling etc.
Must have the ability to transport heat and moisture i.e., fast drying and cooling function.
Sports textiles have very high electrical conductivity, so they must have anti-static performance.
Must be resistant to anti-microbial.
Must have the ability to provide protection from ultraviolet rays.
There should be good air and water permeability. Also, low water absorption of the layer of clothing facing the skin.
Must have the ability to absorb moisture quickly. So that the body absorbs sweat from the skin quickly and helps to keep the skin dry.
It should be strong and durable and should be as light as possible.
Since this sports textile is known as thermal conductivity, it makes it possible to feel cool in summer and warmer in winter.
Sports textiles guarantee a better level of defense than natural and man-made fibers. They also block UV-A and UV-B rays, which are dangerous for the skin.
Easy care, smart and functional design.
Requirements for Functional Sportswear
Functional: For functional sportswear needs super light-weight, low fluid resistance, and super high persistence and stretchablility. For those that are seeking comfort & healthy pursuits crucial characteristics include thermal regulation, Ultra-violet resistance, sweat absorption & quick drying, vapor permeableness.
Aesthetics: From sensitivity or aesthetics perspective softness, surface texture, handle, luster, color & comfort are important factors
Main Raw Materials of Sportswear
The fabric used to make sportswear can be made using both natural and synthetic fibers. The list of that fibers is mentioned below-
| | | |
| --- | --- | --- |
| Natural Fibers | Synthetic Fibers | Special Synthetic Fibers |
| 1. Cotton | 1. Polyester | 1. Micro fiber |
| 2. Wool | 2. Nylon | 2. Carbon fiber |
| 3. Silk | 3. Spandex | 3. Dacron |
| | 4. Polypropylene | 4. Lycra |
| | 5. Aramids | 5. Roica |
| | 6. Acrylic | 6. Leofeel |
Applications of Sports Textiles
Currently the use of sports textiles is increasing day by day. Clothing and sports equipment used in various sports, clothing and mats used in yoga exercises are all contributions of sports textiles. Here are some uses:
T-shirts, Trousers, Shorts, Jerseys, Tracksuits, Caps, Sports bras, Shoes and various sports equipment such as Football/volleyball, Sports net, Gloves, Pads, Mats etc. are used for all types of sports in Golf, Tennis, Mountaineering, Skiing, Cricket, Football, Volleyball, Swimming, Summer and Winter Sports and Olympic Games. It also includes some inner-wear and jockstraps for athletes. Also, among the special uses of sportswear are swimming costume, sleeping bags, ballooning fabrics and parachute fabrics. Artificial turfs (grassland or carpet), this technology is also used in Sportech.
Use of Hi-tech and Smart Technology in Sportswear
The use of high-tech textile materials in sports is nothing new.  In recent years, some fabrics and designs have been observed that can quickly remove moisture from the body, meaning it absorbs sweat faster and dries the skin. The patches on all black jerseys help players dry their hands faster so they can grip better.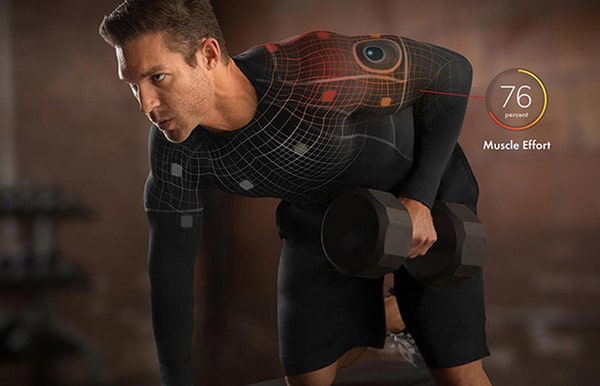 On the other hand, some smart technologies are being used equally, so that the clothes can understand the player's heart rate, temperature and other physiological information. Technological textiles have been able to produce some materials harder than wood which keep the skin dry, waterproof like rubber and at the same time environmentally friendly and highly profitable. Due to the widespread use of advanced and smart technology in today's sports textiles, it is becoming possible to produce high quality and high-performance sports garments and the quality of sports textiles is increasing day by day.
Breathable Sports Textiles
Different motives in the workplace make it mandatory for some people to wear special protective clothing. However, those who play different sports prefer the desired outfits that directly affect the performance, as the comfort and ease of the outfit is associated with the performance. As a result, it is quite useful to make sure that sportswear has certain features. The most basic property of sportswear, of course, is shortness of breath. The word respiration refers to the fact that there is active ventilation through the fabric. Breathable fabrics measure the moisture or vapor transmission rate, that is, whether moisture enters the fabric quickly or slowly. Breathable sportswear must ensure maximum heat and humidity control, good air and water vapor permeability, rapid moisture absorption and easy mobility, flexibility near the skin, quick drying, minimal water absorption, easy care, light and delicate feel. Special finishing processes can be used to increase the difference in surface strength between the front and back of a fabric to increase the ability to keep sweat away from the body.

Artificial Turfs
Artificial turf is a covering of synthetic fibers made to look like natural grass.  It is often used on various playgrounds, which are played on the grass outside, such as: football, cricket, tennis, golf, hockey, etc. In addition to the playground, it is now being used in various residential lawns, airports and commercial purposes. These artificial turfs are used in stadiums that are covered, partially covered, where sunlight does not reach. As a result, it is not necessary to take care of the field grass or prune the grass. However, there are some downsides to artificial turf, such as: low durability, the need for periodic cleaning, the use of petroleum, and toxic chemicals from infill, and health and safety concerns.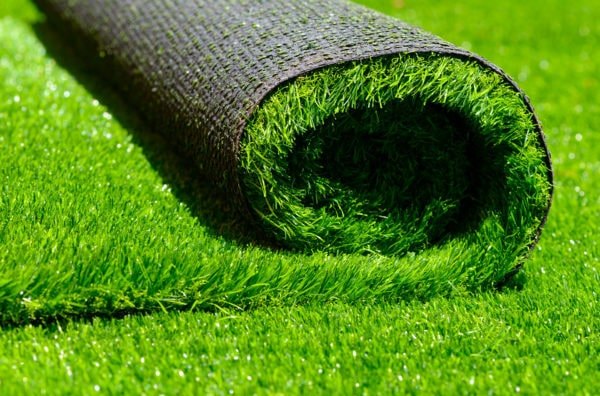 Sustainable Design in Sportswear
Sustainable design in several sportswear brands is moving forward with innovative strategies to reduce waste during production. Since 2010, nearly three billion plastic bottles have been diverted to make footwear products. The waterless technology introduced in the companies saves about 20 million liters of water and helps to dye the fabric without using water. Nike is now focusing on zero waste (Nike, 2013). Recycled products are produced from natural sources of raw materials. The advanced design and functionality of Flyknit technology produces 60% less waste than traditional cutting and sewing methods. Since 2012, the technology has reduced waste by about 3.5 million pounds (Nike, 2016). Adidas has created a product made with 95% recycled sea plastics recovered near the Maldives. A type of shoe is being made from Biosteel fiber that replicates natural silk and is completely biodegradable.
Some of the Trade Names of Sportswear
Coolmax
Lumiace
Dryarn
Killat N
Dri-release
Field sensor
Water magic
Triactor
Sportwool
Entrant
SYPMPATEX
Gore-tex
Naiva
Hygra
Some Sportswear Manufacturing and Exporting Companies in Bangladesh
There are several factories in Bangladesh, that manufacture and export sports textiles. Some of the notable companies are-
Orbital Fashion Wear.
Vision Buying House Dhaka Ltd.
Styles Adam & Eve.
Progressive Apparels Ltd.
Aboroni Textile.
Anu Apparel Fashion.
TBH Fashion Tex.
Top 10 Sports Textile Brands in the World
Nike, Turnover-$37 billion.
Adidas, Turnover- $25.9 billion
Sky Sports, Turnover- $15 billion.
ESPN, turnover- $10 billion.
Under Armour, Turnover- $5.2 billion.
Puma, Turnover- €4.64 billion.
ASICS, Turnover- €3.06 billion.
UFC, Brand value- $2.0 billion.
MLB Advanced Media, Est Turnover- $2.0 billion
Reebok, Turnover- $2.0 billion.
Opportunities of Sports Textiles in Bangladesh
Nowadays active sportswear or leisure wear has become a fashion trend for non-athletes. Awareness among the individuals for health and fitness is increasing in developing countries and the world sports textiles market is booming. New possibilities have emerged for sports textiles in Bangladesh. Following this, Bangladesh is exporting football and Cricket World Cup and other sportswear to different countries of the world. The major sportswear markets are mostly located in Europe and America. Most of the top markets of brands like Nike, Adidas, Puma, Columbia sportswear are buying this type of clothing from Bangladesh. The amount of their purchases is increasing exponentially once a year.
According to a research report published by Global Industry Analyst Inc., the global market for sports textiles will reach $231.7 billion by 2024. Meanwhile, according to "Bangladesh Garments Manufacturers and Exporters Association" and "Export Promotion Bureau" of Bangladesh, in 2016, the export value of sportswear was 10% of the total garment exports (USD 30.62 billion). This trend will continue in the future. The more new technology will be argued, the more advanced quality clothing will be possible to produce.  Bangladesh's garment industry will stand tall in the heart of the world and at the same time the value of "Made in Bangladesh" will increase rapidly.
Conclusion 
Through changes, improvement and continuous research, a number of other topics such as respiratory water resistance, odorless, etc. of the clothing are being associated with sports textiles and are going through a few notable technological developments. The production of breathable sportswear in various combinations will undoubtedly increase the level of comfort in sportswear. These qualities are needed to keep players dry and confident.  Breathable fabrics combined with features such as UV protection, skins and compression garments are advancing in the field of breathable sportswear technology with the aim of enhancing performance in sports. Also, through the application of the smart textiles & wearable technologies, sports textiles are performing more functional activities easily & smartly.
References:
https://indiantextilejournal.com
https://www.slideshare.net
https://www.sciencedirect.com
https://www.technicaltextile.net
https://www.fiber2fashion.com
https://www.onlinetextilestudy.com
https://www.pledgesports.org
Author of this Article:
Md. Imran Hossain
B.Sc. in Textile Engineering
Shahid Abdur Rab Serniabat Textile Engineering College, Barisal.
Email: mdimranhossain.te@gmail.com
You may also like: