What is Lingerie?
Lingerie word comes from French language which means undergarments. In English meaning women's underwear or night clothes. Worldwide lingerie was used for more lightweight things of the female underwear's. During the principal half of the twentieth century, ladies wore lingerie for hygienic reasons, for modesty and certainly to modify their outward shape. In 21st century women wore different types of lingerie to make them more sexy, passionate and attractive.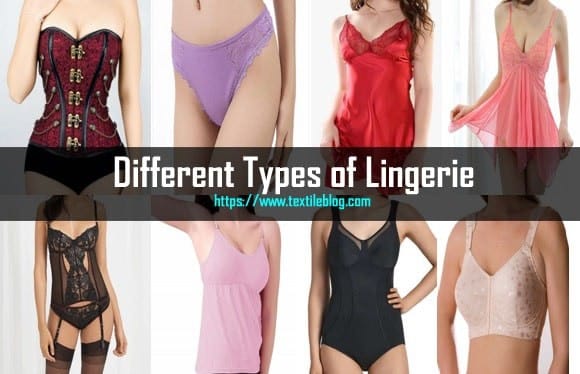 Different Types of Lingerie with Pictures:
There are different types of lingerie's all are given below.
1. Baby doll:
Baby doll is a short robe, sheer knee length, looser fit, a shorter hemline, have frequently cups for additional chest support, expected as nightwear for ladies which is frequently worn with underwear.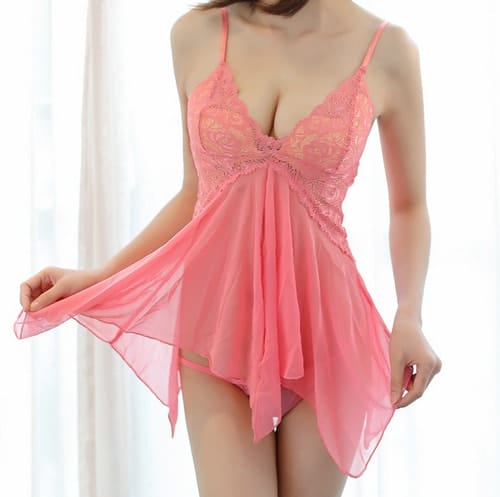 2. Basque:
Basque is a tight, perfectly sized bodice or coat. In contemporary use it refers just to a long thing of undergarments. Basque have lots of design name such as Nova Basque, Jocasta Basque, Mara Basque, Emerson Basque, Karolina Basque, Anastasia soft Basque, Fina Basque, Carmen Basque, Cassandra Basque and many more.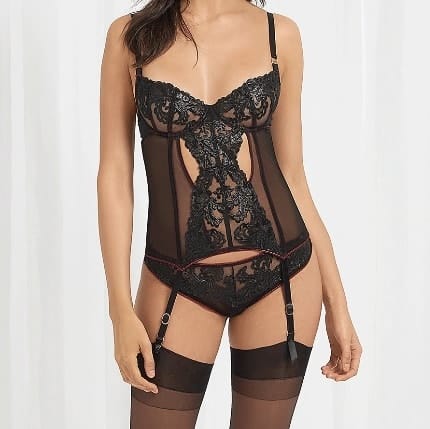 3. Bloomers:
Bloomers are loose clothing that reaches out to just below or over the knee. Bloomers were worn for a very long while during the initial segment of the 20thcentury, generally now days are not worn.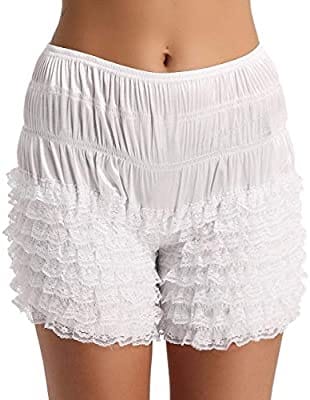 4. Bodystocking:
Bodystocking is a one-piece skin-tight robe that covers the body, legs and once in a while the arms of the wearer.Bodystockings might be worn as undergarments by performer for example belly dancers and exotic dancers.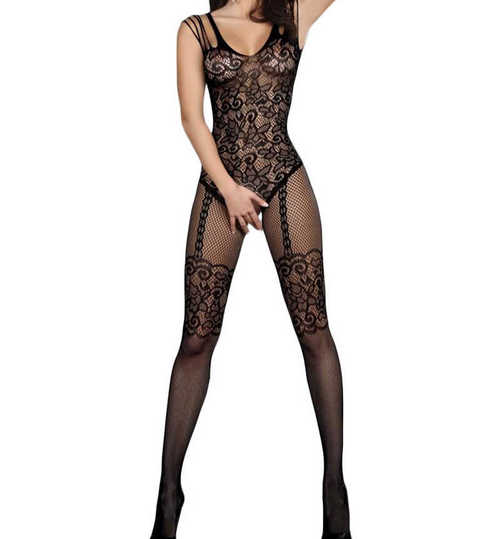 5. Bodice:
Bodice that is covers the body from the neck to the abdomen. Bodices are regularly low profile in the front and high in the back and are often connected with laces and hooks. Bodices may likewise be reinforced with steel or bone that remains to be worked out more prominent breast support.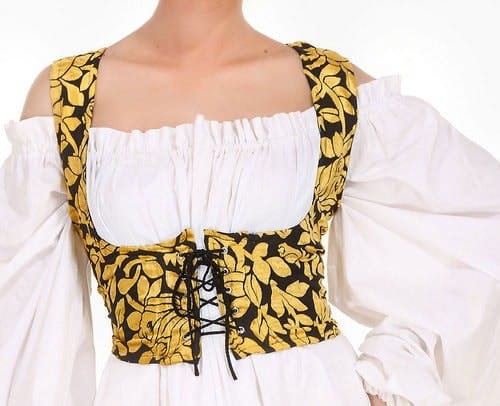 6. Brassiere
Bra is a perfectly sized undergarment designed to help or cover the wearer's breasts most of the women wear them for fashion or cultural reasons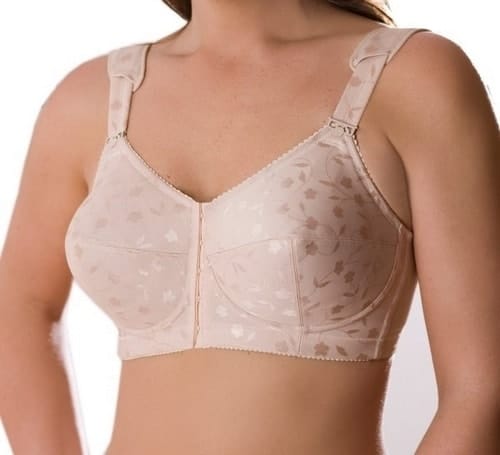 7. Bustier:
Bustier is a perfectly sized garment for ladies, which is traditionally worn as undergarments.Its main role is to push up the bust by fixing against the upper waist and forcing the breast up, while delicately shaping the waist.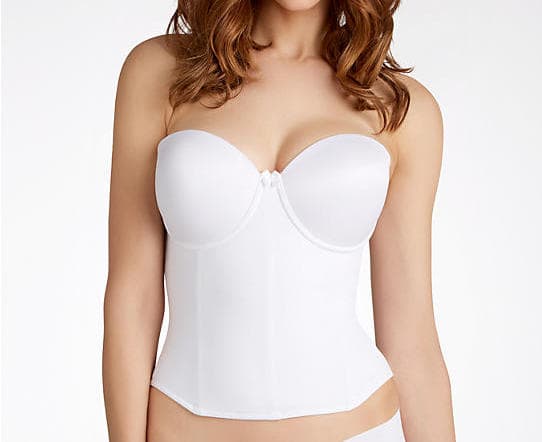 8. Camisole:
Camisole is sleeveless and covering the top piece of the body. Camisole are commonly constructed of light materials and highlight slight "spaghetti straps".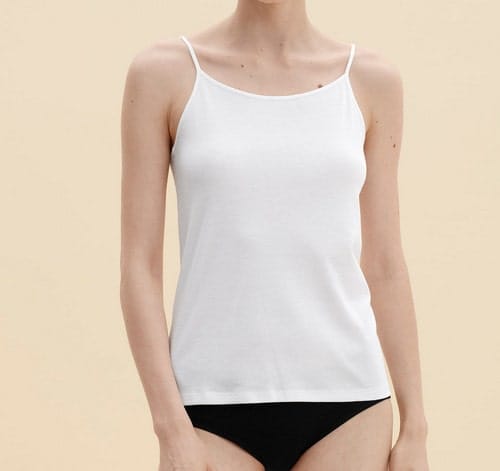 9. Chemise:
A chemise is a modern type of women's underwear which is the same in shape as a straight-hanging sleeveless dress.It is like the Babydoll, but it is fitted all the more intently around the hips.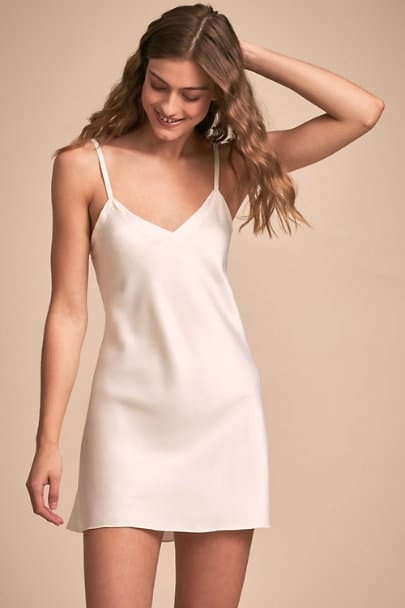 10. Corset:
Corset is a bodice worn to form and shape the middle. This impact is normally accomplished through boning, both of bone or steel.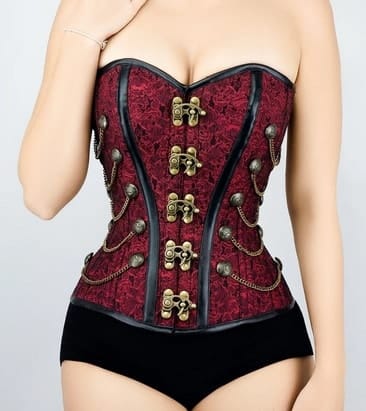 11. Corselet / Corselette:
Corselet is a sort of establishment garment, sharing components of both bras and girdles. It reaches out from straps over the shoulders down the middle to stop around the highest point of the legs.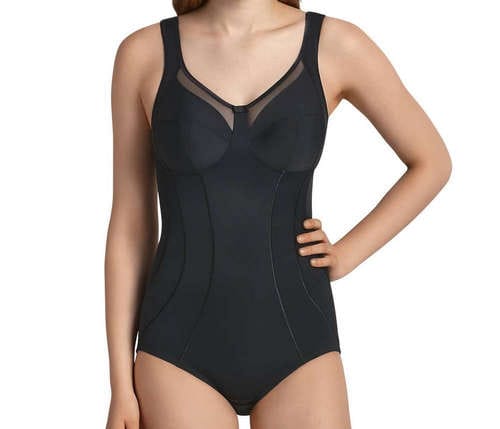 12. G-string:
G-string a kind of underwear which goes between the bottoms to cover the groin and is appended to a band around the hips. It worn by women for looking them sexy.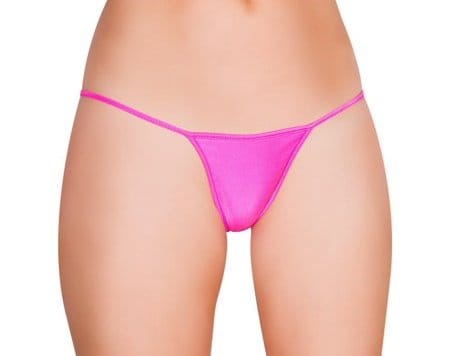 13. Thong:
Generally thongs are used for underwear or swimsuit. In the backside thongs are looks like very narrow V-shape, Seen from the front, the thong normally looks like a bikini bottom. Some renowned company has lots of different categories thong like.
Everlane The Thong
Aerie Lace Trim Shine Thong Undie
ThirdLove Comfort Stretch Thong
Calvin Klein Invisibles Thong
Love by GapBody Lace Thong
True&Co True Body Thong
Hanky Panky Low-Rise Thong
Lululemon Namastay Put Thong
Target Auden Cotton Thong
Calvin Klein Carousel Thongs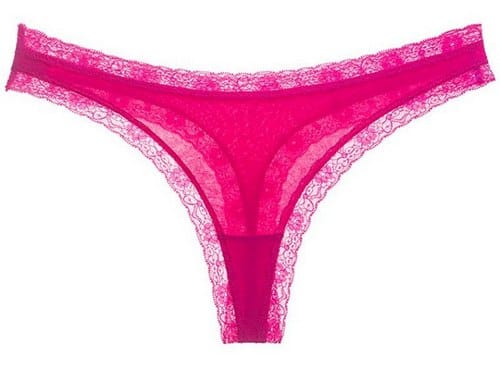 14. Garter/Garter belt/Suspender belt:
A Garter is a vestment containing a limited band of fabric attached about the leg to keep up tights. Most of the time women wear garter for their bedroom to looks like a sexy sometimes for a wedding. It used to be standard for ladies to wear tights every day. So as to keep them from slipping.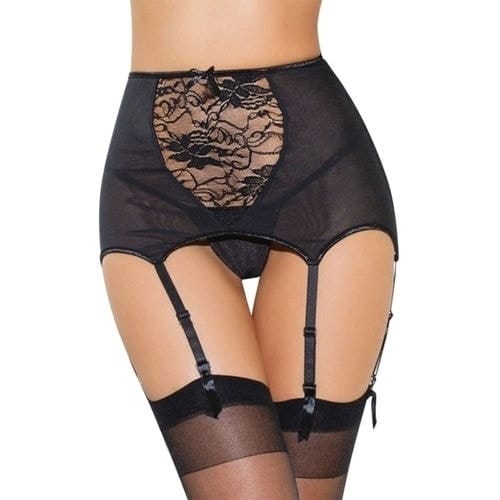 15. Girdle:
In this modern period people thought Girdles is old fashioned ladies underwear. Still some ladies wore Girdles. Many of them wear "foundation garments" that's basically modern girdles. Girdle is a tight fitting underwear hat supports to the lower body. The reason of Girdle is to make ladies stomach and stomach looks like smaller and firmer.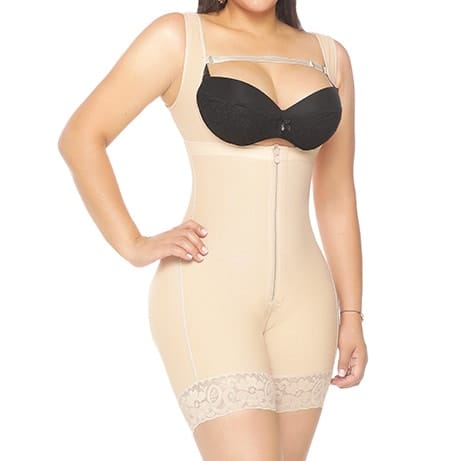 16. Hosiery:
Hosiery is directly worn on the legs and feet. All kinds of knitted fabrics can be used to make Hosiery. Its thickness and weight defined by on its denier or opacity.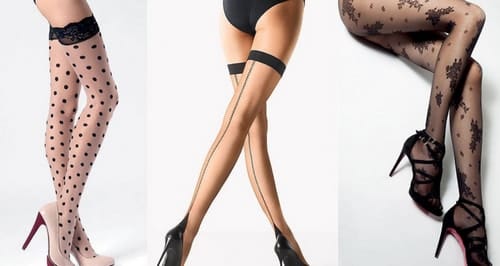 17. Negligee:
Negligee is a robe. It is generally floor length; however it tends to be knee length too. Usually Negligee is used for women nightwear. Present day negligees are often much looser and made of sheer and transparent textures and cut with trim or other fine material, and bows.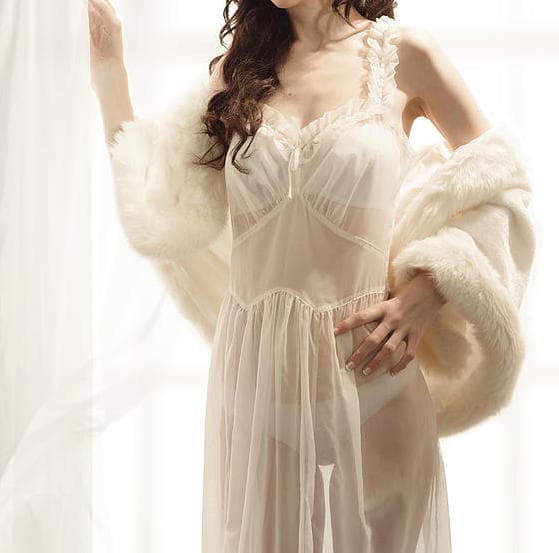 18. Nightgown/ Nightie or nightdress:
Today most of the women wear nightgown and it's a loose fitting item which is made by cotton, silk, satin or nylon sometimes it's decorated with lace, appliqués, embroidery at the bosom and fringe. It's may have sleeves or sleeveless and any types of shoulder strap or back style. It's may have hip-length to floor-length.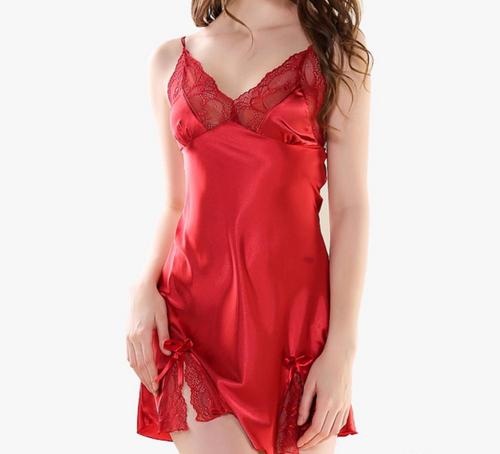 19. Nightshirt:
Nightshirt is a piece of lingerie which is basically worn while sleeping, sometimes with nightcap. It is longer than the regular shirt. Some of them made below the knee, leaving a portion of the legs uncovered.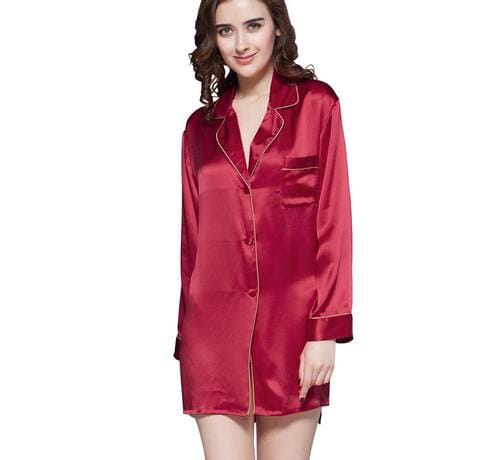 20. Panties or knickers:
Panties are a conventional term for clothing covering the private parts. Panties can be perfectly sized or free. General materials include an elastic waistband, a crotch panel to cover the genitals; a pair of legs is used same elastic like waistband.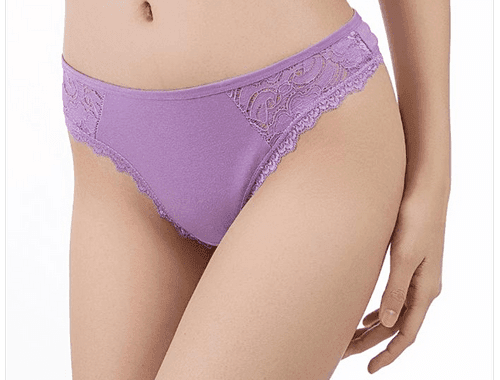 21. Pettipants:
Pettipants are a sort of underwear worn by ladies like long shorts. However they might be produced using material cotton and trim, usually have unsettles down every leg.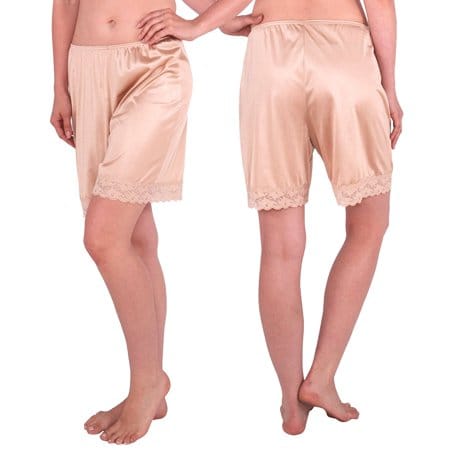 22. Tap pants:
Tap pants called side-cut shorts or dance short like French pants in appearance. Tap pants for the most part hand loose around the body.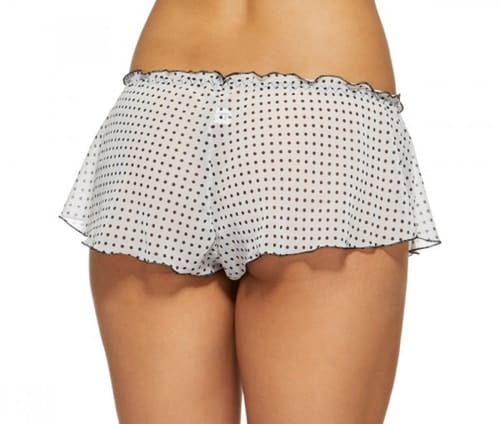 23. Teddy/Bra slip:
Teddy also known as a camiknicker which covers unmentionables intended for ladies. It also called bra slip. Usually Teddy for the most part hands free around the body.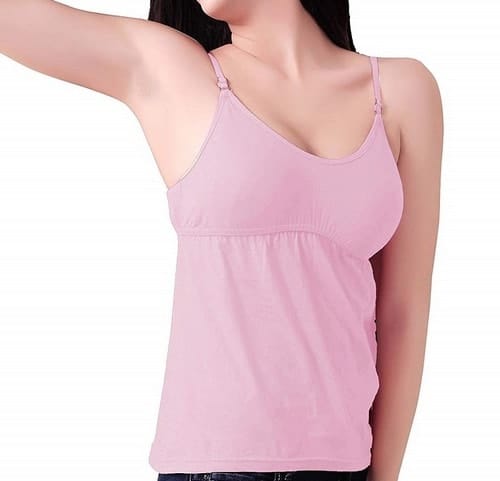 In this modern situation lingerie needs all class of women. Women wear different types of lingerie for their sensitive parts. Some women wear various types of lingerie to show off their sexy body. Lingerie involved in women's daily life.
Author of this Article:
Tarana Pia
Blogger and Online Activist
Email: taranapia1@gmail.com