What is Loungewear and Sleepwear?
If we define loungewear, then we can find that it is an informal clothing usually designed to be worn at home. Now loungewear is also used in outdoor but few years back it was only worn inside the house. Loungewear can be worn to sleep but it is primarily intended for lounging around the house. Lingerie is ultimately a treat for yourself. Nowhere is this more evident than in loungewear. While the concept of having lingerie specifically to wear at home may seem frivolous and pointless at first glance, it's actually a way of taking care of yourself in the place you spend the most time—at home, among family and friends. Home is where comfort matters most; after all, where can you feel relaxed if not in your own residence?
Loungewear is also an incredibly economical purchase, in terms of cost per wear. A high-quality robe or pair of pajamas can last for years, worn day after day, month after month, season after season. The cost per wear can literally be counted in pennies over time. No other type of lingerie offers such value, such bang for your buck. And now that casual, comfortable loungewear is so popular, there are an astonishing number of options to choose from—whether your style is yoga pants and hoodies or glamorous, vintage-inspired robes.
Sleepwear is also called nightwear or nightclothes. Generally it is clothing designed to be worn while sleeping. But now a days sleepwear is not only something we put on before we get under the covers at night; it has become a fashion statement and something to wear as we lounge around the house on a cold winter's night or a lazy weekend morning. Sleepwear intended only for sleeping includes nightgowns of various lengths, babydoll, camisole, salwar sets, shorts and tank sets, and even nightshirts etc.
Types of Loungewear and Sleepwear:
From babydolls and bed jackets to caftans and camisoles, the world of loungewear is an exciting one to explore. Let's move beyond the bathrobe and discuss your options!
Babydoll:
A babydoll is a short, sleeveless, loose-fitting nightgown or negligee, high-waisted nightgown that hangs loosely from the bustline or even directly from the shoulders. Babydolls almost always end above the knee. They're a beautiful, body-skimming alternative to chemises for people who may feel a little self-conscious about their tummies, thighs, or hips, and the loose cut makes them a highly size flexible option. It is intended as nightwear for women.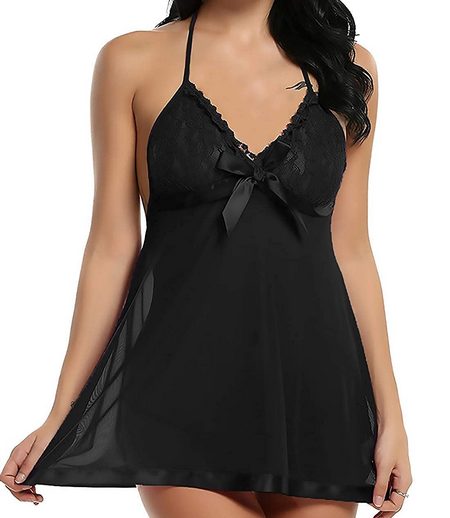 Bed jacket:
A bed jacket is a short (usually not more than waist or hip length), sleeved jacket worn over a nightgown, chemise, peignoir, or similar item. Bed jackets were popular in the early to mid-twentieth century, as they allowed the wearer to sit up in bed and have breakfast while remaining warm and covered (the bed jacket ended where the bedcovers began). Bed jackets are less popular today, but more versatile. Many can be styled as light jackets or capelets and worn as outerwear.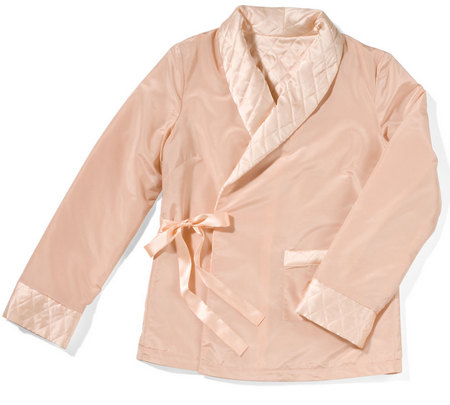 Caftan:
A caftan is an unstructured, ankle-length, long-sleeved tunic. Caftans are thousands of years old and originated in the Middle East, specifically Mesopotamia, though the word is Persian. Nowadays, loosely fitting, billowing caftans are not only worn around the home, they also make a glamorous poolside lounging option, especially as a swimsuit coverup.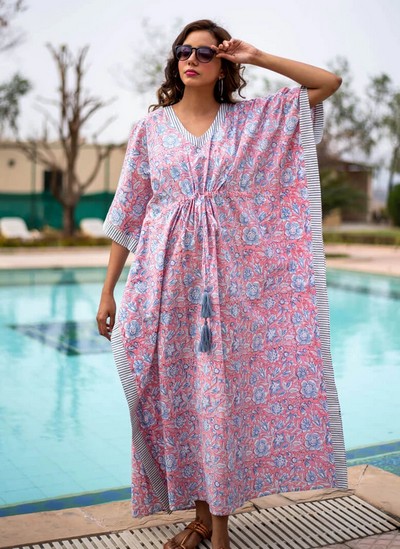 Camisole:
A camisole is a sleeveless top, usually characterized by thin, bra-style straps. Victorian corset covers are the predecessors of the modern-day camisole. Camisoles are shorter than chemises, usually ending around the waist or high hip; longer than that and a camisole becomes a chemise or nightgown. Camisoles make wonderful layering pieces, especially for a lingerie-as-outerwear look or to cover up a lacy or seamed bra. (I also like wearing them under sweaters in the winter!).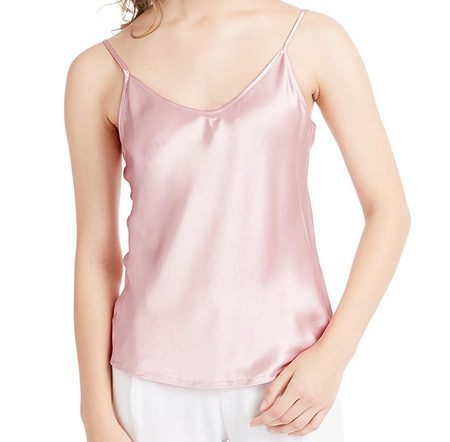 Chemise:
A chemise is a short, slightly fitted gown similar in shape, fit, and construction to a knee-length full slip. Some people even wear their slips as chemises! Chemises can be simple or embellished and are the perfect introduction to loungewear, as they tend to be very accessible in terms of size, price, style, and color.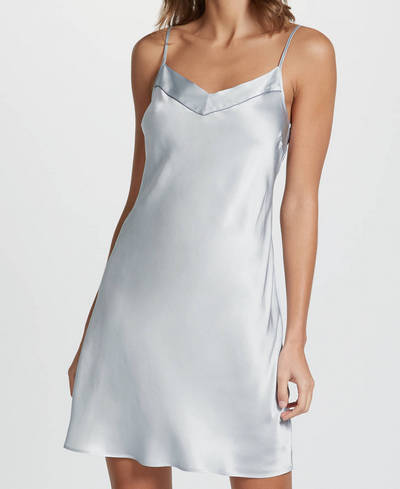 Lounge set:
A lounge set is usually composed of a top and pants. Lounge sets bear a close resemblance to pajamas but tend to be styled in a way that makes them suitable for outerwear as well (for example, a yoga pant and hoodie set or a track suit).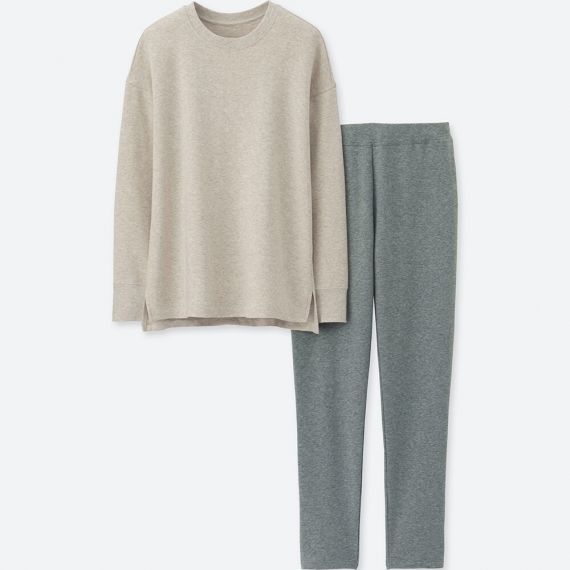 Nightgown:
A nightgown is a dress-like type of sleepwear, often extending below the knees. Nightgowns may be loose and unstructured or cut on the bias and fitted. Nightgowns may also be either sleeved or sleeveless and made with any type of neckline (V-neck, halter neck, off the shoulder, etc.) or back (low back, strappy, sheer back, etc.). Nightgowns always extend below the waist and may reach the floor. Both modern-day chemises and babydolls have their origins in nightgowns.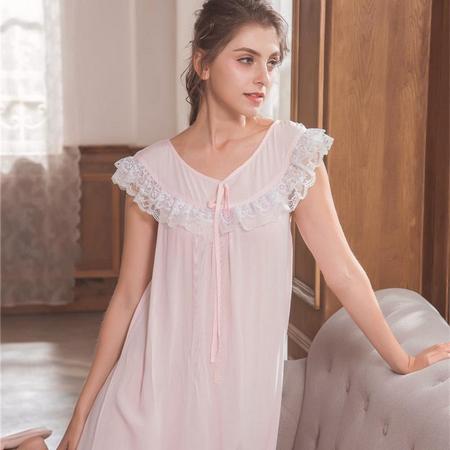 Nightshirt:
A nightshirt is a long, pajama-style top, meant to be worn on its own and ending at the mid-thigh or knees. Simple nightshirts are usually buttonless and can be slipped on over the head; they may also be called tunics.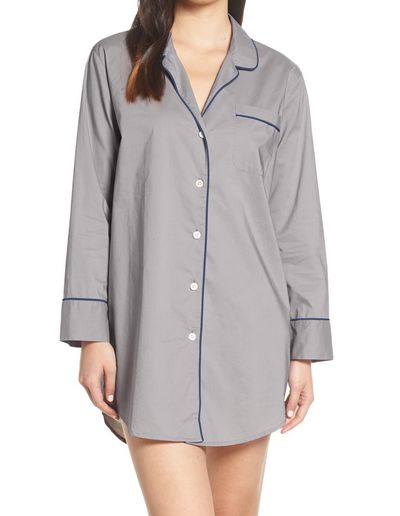 Pajamas:
Pajamas are two-piece garments composed of a top paired with shorts or pants bottoms. Traditional pajamas consist of a long-sleeved, button-up jacket paired with long pants. In contrast, contemporary pajamas can feature a camisole, T-shirt, or short-sleeved button-up style top combined with either shorts or pants for the bottom.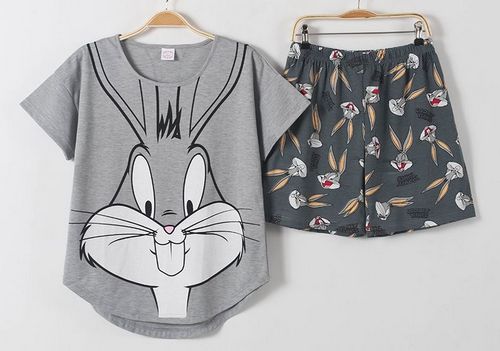 Robes:
A robe is a loose-fitting, sleeved garment that usually ties or wraps in the front. Robes can be elaborate and luxurious (such as those made from embroidered satin or silk velvet) or they can be simple and practical (such as those made from terry cloth or jersey). Robes may be either long or short, but they always extend past the waist. Like chemises, robes are another excellent introductory item, as their loose construction and wide range of styles mean almost everyone can find a robe they like.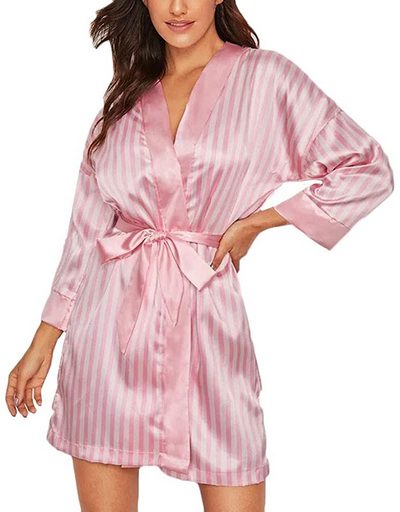 Teddies:
A teddy, also known as a romper, is a garment made of a top and shorts (or knickers) sewn together. While the top is usually in the camisole style, it may also be a T-shirt style or even long-sleeved. Fitted one-pieces with brief or thong style bottoms are called bodysuits. One-pieces that combine long pants with a top are referred to as jumpsuits or catsuits.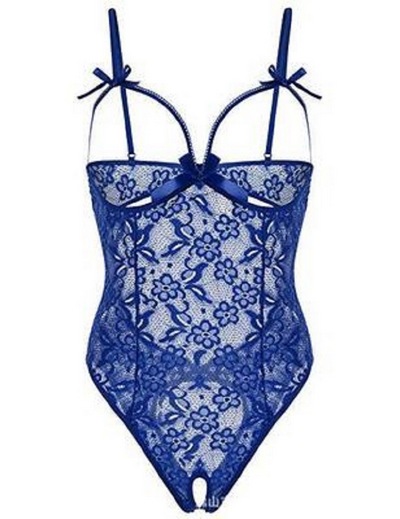 References:
In Intimate Detail: How to Choose, Wear, and Love Lingerie by Cora Harrington
https://en.wikipedia.org/
https://electrothreads.com
https://www.wisegeek.com