Do you know, what is bra? A bra is a under garments developed specially to support the breasts. A bra may be extended as far as the lower torso. However, under garments that sculpt and shape other parts of the body in addition to bosom are rarely called bras. It is one of the most popular and essential underwear for girls and women. There are more than 100 types of bra in market. In this article I will discuss details about history of bra, types of bra, parts of bra, sizes of bra and fittings of bra.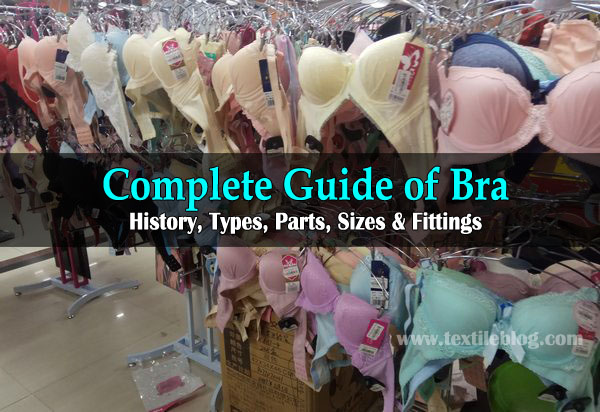 A brief history of bras:
First of all, who invented the bra?
Anybody doesn't not really sure who made the first bra. Bras had adapted and influenced by fashion, culture, and sexual tastes of the times. From, the bandeau strips cloth by athletic women in ancient Greece to the modern bra we know today, it has gone through drastic changes over the course of the history.
Here's a look at the history, how the bra or brassiere as we know it today came to be:
History of Bras:
The first bras of prehistory were likely made from strips of hiding to bind the breasts. Later, after its invention, the cloth was also used. 4000-year-old paintings and sculptures from Crete show female figures with their breasts supported by a corset-like garment.
Greek sculptures from the 4th century BCE display that woman in breast bands consisting of a wide strip of cloth used to keep them in place. Paintings and mosaics show, in the Roman Empire, women presented in two-piece undergarment sets that look like a modern-day bra and briefs.
Historian has even found a bra dating from the late middle ages, roughly around the fifteenth century. It was made of linen, featuring two distinct cups, and trimmed in delicate needlepoint lace. But, this garment is the earliest physical example of bra found yet.
The idea of supporting the body beneath clothing came into vogue around the invention of tailoring, which coincides with the beginnings of the Renaissance, around the 14th century. Tightly laced dresses of the Middle Ages gradually gave way to the firmly boned bodices, known as steps in the 16th century.
Stays gave the woman body to a cone-like shape. Until the French Revolution, "de rigueur" Stays remained the bust supporting underwear for women. The French were the first to see corset as essential for a woman's figure. For their underpinnings attitude, corsetry issues spread to other European courts. But, after the French Revolution, both stays were seen as aristocratic.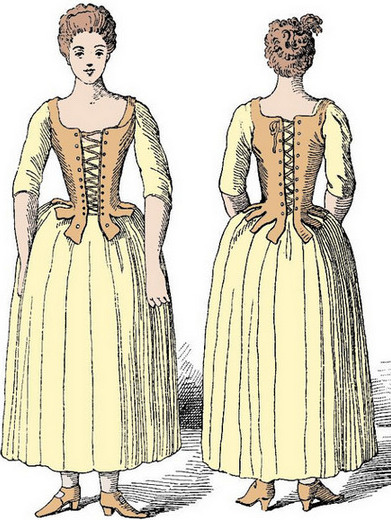 At the end of the 18th century, more natural empire-waist silhouette emerged, soft, fluid gowns popular for a different type of undergarment. This led to the development of the first "proto-bras." It called as short stays. Its abbreviated corsets ended above the waist and featured separate cups. That's we called a bustier today.
But this new trend didn't last long. In the 19th century, the corset made a comeback, this time emphasizing an hourglass figure instead of a conical one. In the late 19th century, a plethora of new "brassiere" designs emerged. Bras didn't have much in common appearance, as like with what we wear today. But the concepts were same there such as bust support, adjustable shoulder straps, and separate cups for each breast.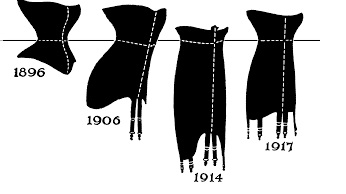 In 1917, just 3 years after Crosby received her patent, the US War Industries Board asked to US women to stop buying corsets, so that the steel "bones" could be freed up for making the warship.
More than fifty-two separate bra brands were came on the market in 1918. The shift away from corsetry was complete. By the 1920s, most corset makers had fully converted to making new modern bras and girdles.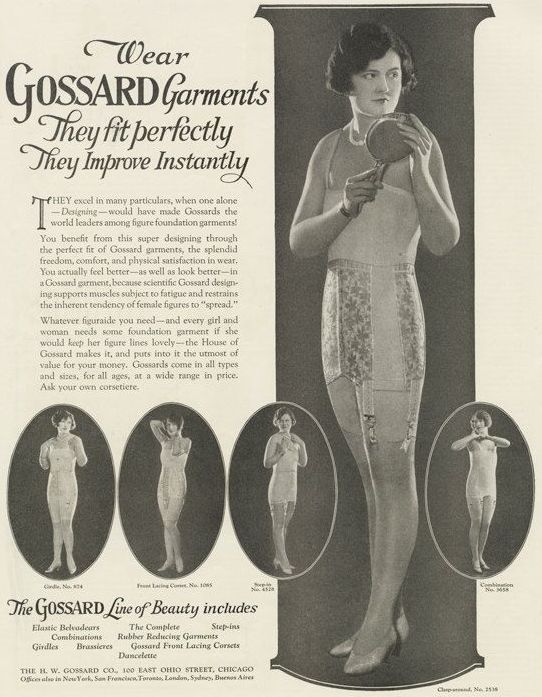 The word bra first appeared in the 1930s with the regular features such as cup sizes, elastic, and underwire.  By the 1940s, almost all Western women were wearing bras, and, the rest is history. The popularity was increased day by day.
In the 1960s and 1970s, this era was favored bra with softer, often sheer and lightweight, incorporating radical new stretch fabrics, which emphasized mobility and flexibility.
The sports bra was invented in the 1970s. In the 1980s, the concept of the "invisible" bra adopted with smooth or lightly seamed cups that were intended not to be seen undergarments.By 1990s brought an obsession with deep plunges and push-up padding. Then bras could add several cup sizes all on their own.
In the 2000s, seamless, one-piece molded- and foam-cup bras became more popular.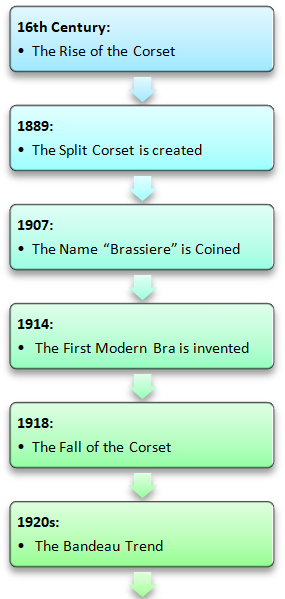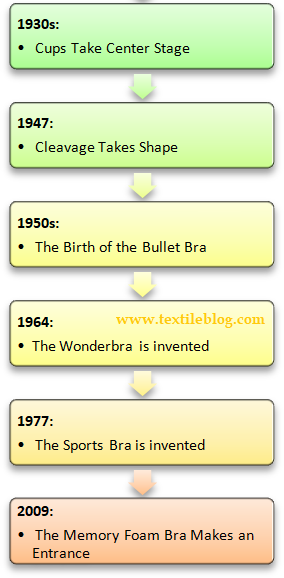 Why you should wear a bra?
1. Prevent Sagging:
Breasts are made of fats and glands. There are ligaments to support them. But they still sag eventually. In order to avoid this problem, it is important for you to wear a bra. It supports and lifts the breasts and tries to prevent sagging considerably. A bra tries to curb sugging this problem as much as possible, uplifting the breasts.
2. Offers Support:
The primary function of a bra is enhancing the appearance of breasts and keeping them in shape. High-quality bras will provide incredible support to breasts and shoulders. Which helps prevent various neck and back pain, especially if you have bigger breasts. Additionally, Bra also helps to improve your posture, so that you can say goodbye to those lady problems.
3. Better Shape:
Many women are insecure about their breasts shape, colour, size, or gap. Wearing a good quality bra can solve almost these size and shape problems. Surely, it may not correct these problems almost, but it can help you make peace with the flaws. A bra can help to conceal these problems so that you can love your body.
4. Increase Confidence:
Bras can help to perk up your confidence level significantly. You will always feel more confident walking out, knowing that your perfect partner is there to support you. Cause wearing a bra helps to distribute the weight of bust onto the shoulders and waist area in order to feel confidence. A bra makes a girl feel confident to less expose when she's wearing a light shirt such as T-shirt.
5. High Comfort:
Bras can help with back pain, shoulder pain, better posture, fewer back neck, and headaches. It can improve posture; help keep the breasts from bouncing, which can be especially painful during physical activity. Bra provides a layer of protection between sensitive parts of the body, such as the nipples. Not having to think about your breasts gives you a comfortable day. That means you can easily focus on the work. Wearing a perfect size bra, bras can help your garments fit better on body.
Considering these amazing advantages mentioned above, it certainly makes sense that you should wear a bra.
Different Types of Bra:
Front fastening bras
Nursing Bra
Full Support Bra
Minimisers Bra
Push-up Bra
Trainer Bra
T-shirt Bra
Sport Bra
Shelf Bra
Bandeau Bra
Maternity Bra
Bridal Bra/Corset
Backless Bra
Adhesive Bras
Half cup
Halter neck bras
Strapless bra
Moulded Bra
Balcounette
Full Cup Bra
Belly Dance Bra
Multiway bra
Peephole Bras
Vintage Bra
U-plunge Bra
Built-in Bra
Racerback Bra
Padded Bra
Novelty Bra
Mastectomy Bra
Front Closure Bra
Demi Bra
Convertible Bra
Plunge bra, etc.
Different types of attractive bra styles are described below:
Adhesive Bra:
Adhesive bras are strapless and backless. It stays on the body with medical-grade adhesive or sticky tape. Adhesive bras are the ultimate wardrobe solution. It's offering coverage and shape for even the most revealing apparels like backless, strapless, deep-plunge styles, and so on.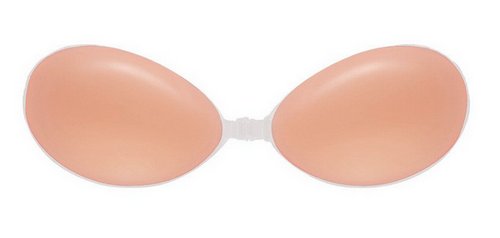 Balconette Bra:
A balconette or Balcony bra is a type of half-cup bra. It is essentially a lower-cut or less-coverage demi style with prominent vertical seams. It has wide necklines with the top of each cup is cut straight across, giving a profile reminiscent of a balcony; hence the name. Wide necklines, balconette bras tend to have widely spaced straps, making itself to a potentially difficult fit for people with narrow shoulders. Balconette bras provides high, rounded cleavage and are a go-to style for those with broad shoulders and full-on-bottom breasts. For daily wear, balconette bra styles are ideal for lowcut tops.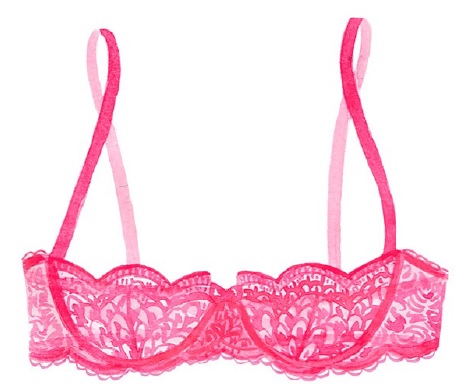 Bandeau Bra:
Bandeau has been worn since ancient times to present day. Nowadays, it's made from a wide band of stretchy fabric. Bandeaus bra offer very little support or shaping, which can make a difficult fit for larger breasts, because of its lack of structure. But it is an easy wardrobe option for smaller busts. Bandeaus Bra is usally available in a wide range of colours, prints, and laces, which make them perfect for peeking out from under a tank top.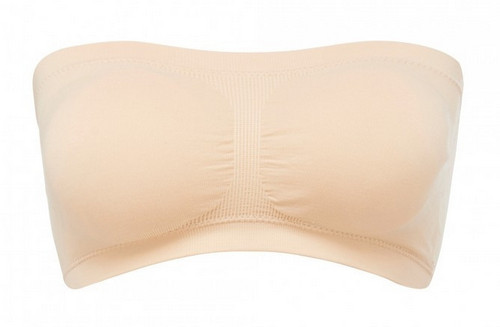 Bralette Bra:
As like the bandeau, a bralette bra is a lightly structured bra without wires and with few seams. Bralettes bra can be lined or unlined. Many bralettes bra resemble a triangle bikini top. In the early twentieth century, the bra, Mary Phelps Jacob invented would likely have been called a bralette bra today. Bralettes bras are a soft, comfortable, laid-back, no-fuss option, and, like bandeaus, are also popular among people with smaller busts. It is used in lingerie sets. But mostly people like to wear bralettes bra as sleep or lounge bras at home.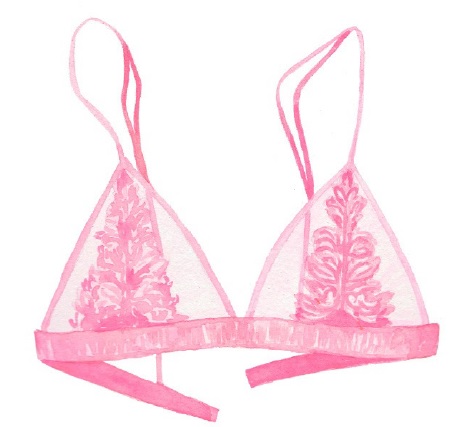 Bullet Bra:
Bullet bras were popular in the 1950s. The bra was famous for its concentric circles of stitching around the bra cup. It is also called torpedo bra. Bullet bra is not really worn on a day-to-day basis anymore. But it is essential for pinup or retro fashions. It is one of the few styles which can provide significant lift and shaping without an underwire. Many people find bullet bra to be quite supportive as well, especially who don't like underwire.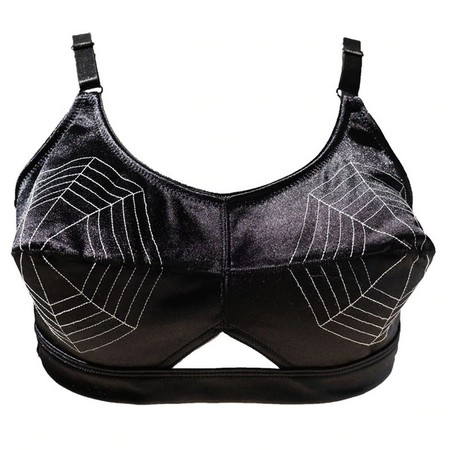 Bustiers Bra:
Bustiers Bra is also known as basques bra. It is the modern-day version of the corset. Bustiers bra lifts the bust, shape the waist, and smooth the tummy. It is extremely supportive, especially for all-day wear. Bustiers bras are popular among brides as the undergarment of choice beneath wedding dresses.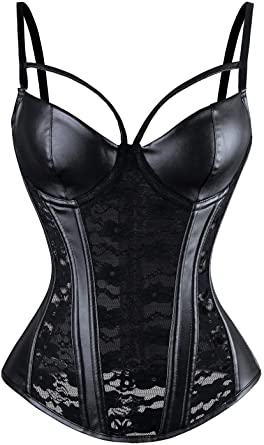 Contour Cup or T-shirt Bra:
Contour cup is the most popular types of bra today. It is popular as T-shirt bra. It consists of seamless, rounded, machine-molded cups made from foam. That why, its other name is molded cup bra. T-shirt bras both hide the nipples and disguise uneven breasts, giving a completely smooth silhouette under garments. It is a versatile, all-around option for a wide range of sizes and situations.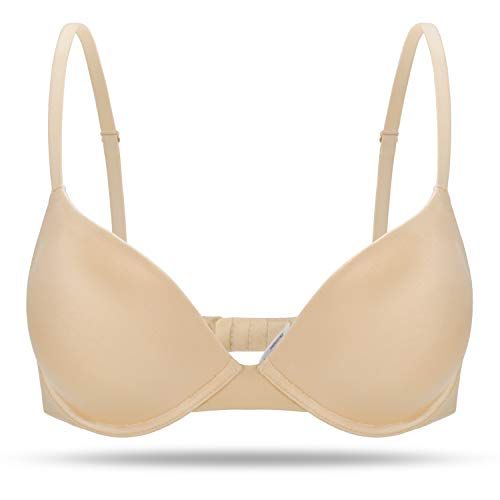 Cut-and-sew Bras:
Cut-and-sew bras are made from multiple pieces of fabric that are cut and stitched in such a way that its shape can support the breasts. It is also known as seamed bras. The most popular version of the cut-and-sew bra is called a three-part cup. Because, these cup are made of three pieces of fabric. It comes with in a wider range of colours and fabrics than molded cup bras. It is the most supportive bra style. Cut and sew bra offers the greatest range of sizes, as well as the most options for shaping the bust.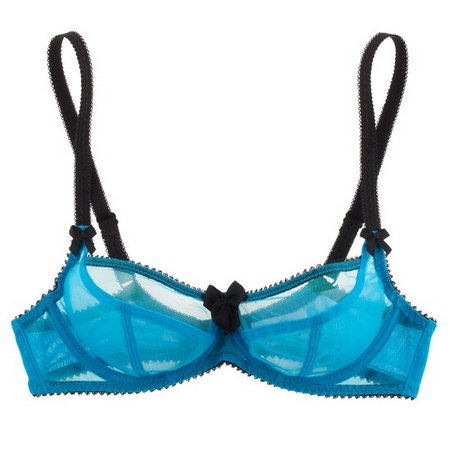 Demi Bras:
The word Demi come from the French word, which means "half". Demi cup bras cover about half the breast. It's giving less coverage than a full cup bra. But, give more coverage than a balconette or quarter cup bra. Demi bras are one of the most popular bra styles, causes it offer a nice balance of coverage and support. Because of its lower-cut neckline, demi cups work well with an incredibly wide variety of tops and dresses. Demi bra is a versatile option for a range of bust shapes, including shallow and full-on-bottom shapes. It is also important bra types.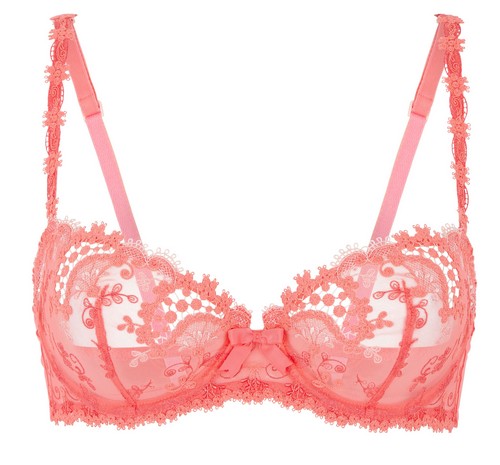 Frame Bra:
Frame bras consist of elastic or ribbon sewn into a triangle cup bra shape. There is no actual fabric to cover the cups. It gives no support and even less coverage. But, frame bra attractively frames the breasts. Generally this types of bra are worn for erogenous purpose.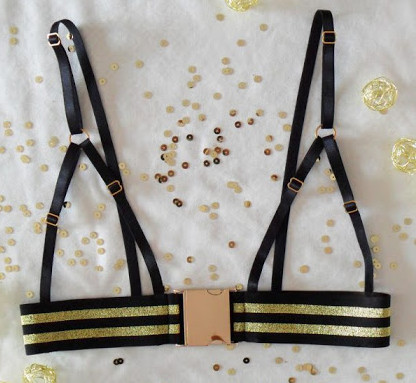 Front Closure Bra:
A front closure bra swaps the traditional back hook-and-eye closure for a zipper, clasp, or hook-and-eye closure on the front of the bra. In the era of fashionable world, front closure bras are popular, causes it makes the back of the bra entirely smooth. The front closer style works well for people with widely spaced breasts.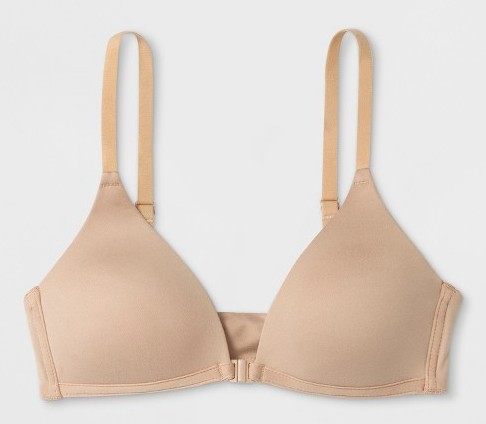 Full Coverage Bra:
A full coverage bra covers most of the breast. The style tends is to be extremely supportive for larger busts. It helps to create a smooth line under shirts. There are no seams cutting across the top of the breast tissue, as in demi or balconette cups. It is also popular Full cup bras, are perfect for full-all-around breasts. It is popular bra types for plus size women.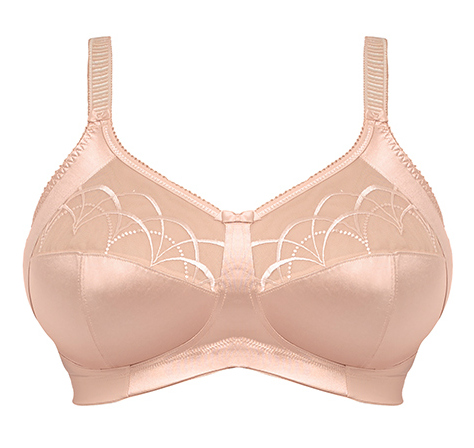 Longline Bra:
A longline bra has an extended band. The word longline refers only to the band. So these bras can have any type of cup shape and style such as: strapless, plunge, balconette, bralette, contour, cut-and-sew, etc. It may be helped to think of a longline as a shorter bustier. Some people even call these midi bras. People with fuller busts find that, longline bras are more supportive. Cause, it distributes the weight of the breasts over a larger area.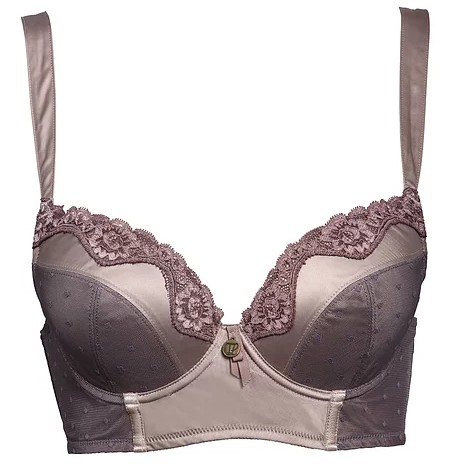 Mastectomy Bra:
Mastectomy bras are designed specifically for people who have undergone a mastectomy, or have a surgical removal of the breasts. It has fabric pockets inside the bra cups, which can hold a breast prosthesis in place after mastectomy surgery. People who have undergone a partial breast removal can also prefer mastectomy bras.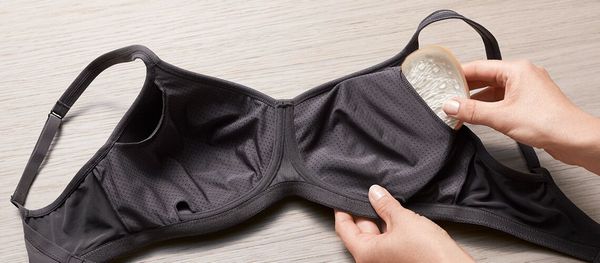 Maternity and Nursing Bra:
Maternity and nursing bras are made for pregnant and nursing personal. Maternity bras are specifically worn during pregnancy. It has size-flexible cups. That stretch as breasts grow to accommodate a period of intense breast growth. And nursing bras are worn after the baby is born. It has clasps to free the nipple to give better access for feeding. Most of the nursing and maternity bras are wireless.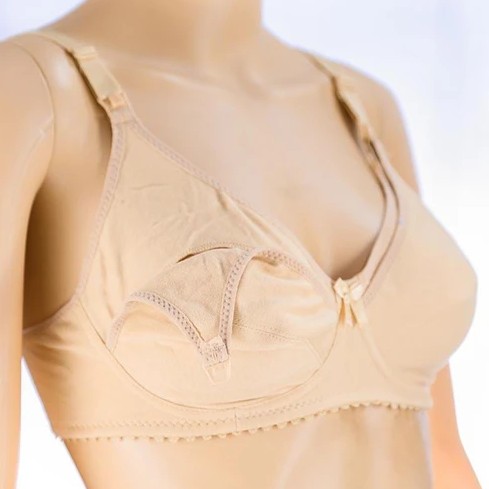 Minimizer Bra:
Minimizer bras can create the illusion of a smaller bust by reducing breast projection. It doesn't actually shrink your breasts. The effect is usually achieved by flattening the breasts and pressing it toward the sides of the body. The minimizer bras are a popular style for larger breasts.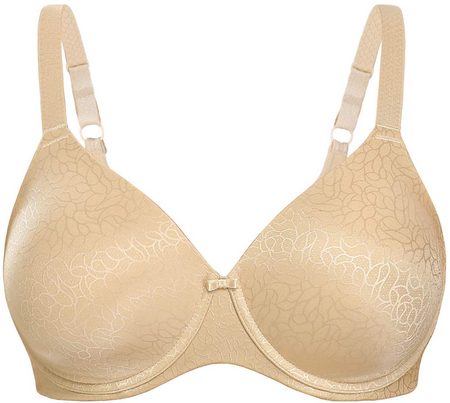 Multiway or Convertible Bras:
Convertible bras have removable and adjustable straps. It can be worn in a halter, strapless, or one-shoulder configuration. Some convertible bras also have adjustable bands. That allows the bra to be modified for low-back or backless styles. It is also known as Multiway Bra.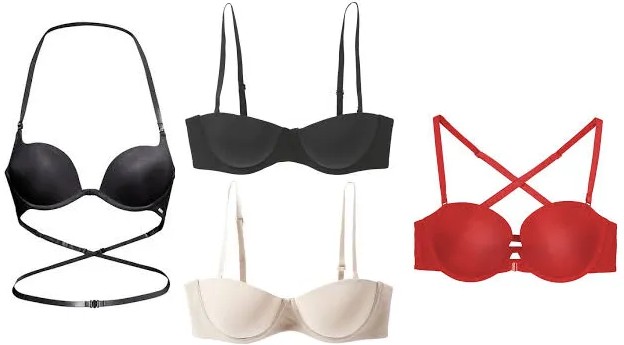 Plunge Bras:
Plunge bras are recognized by their deep, low-cut, V neckline. The center panel of a it tends to be very narrow. It has push-up padsto help push the breasts together and create cleavage. Backless or strapless or "invisible" bra styles also tend to utilize the plunge silhouette. The deepest plunge style is called u-plunges.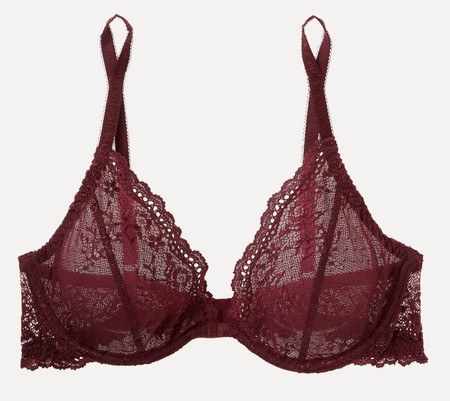 Push Up Bra:
Push up bra is one of the most famous bra types. It is usually a demi or plunge shape. But with significant foam with air, gel, or even water, padding on the interior of the cup to add volume and give a fuller bust profile. Cookies bra inserts are a type of removable push-up padding. While many people assume with smaller bra sizes would want to wear push-ups. Push-up bra is also a good option to give shallower breast shapes the appearance of a fuller bust.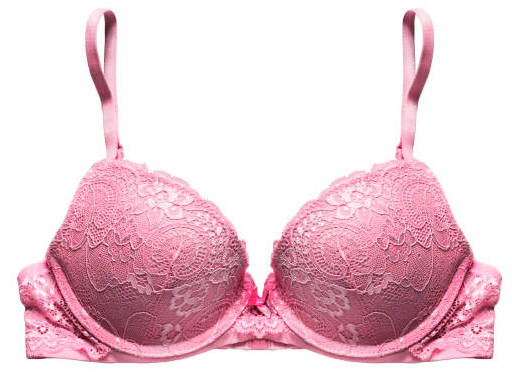 Quarter Cup Bra or Shelf:
Between the balconette bra and the frame bra, is the quarter cup bra. Quarter cup bras can be made from lace, mesh, or even foam. Quarter cup bra also known as open cup, cupless bra, chopper bra and shelf bra. This bra types are also used as erotic purpose.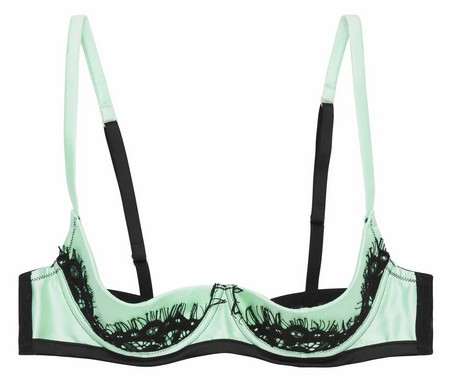 Sports Bra:
Sports bras are made for the athlete women. It protects the breasts and the surrounding ligaments from excessive bouncing and movement. It can also help to reduce pain and strain during physical activity and eliminate bruising, chafing, and skin irritation. Sports bras have two main styles: compression and encapsulated. It is very important bra types for athelet women.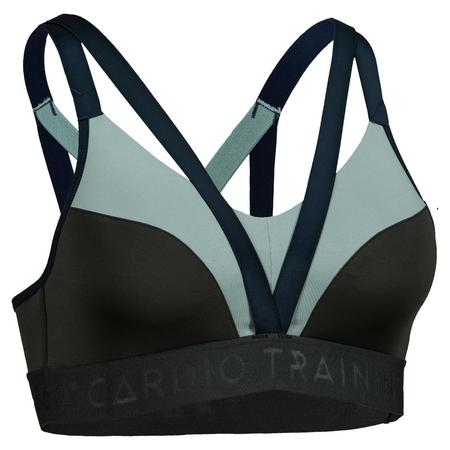 Strapless Bra:
As per the name, a strapless bra is a bra without straps. Strapless can be contour cup, cut-and-sew, or even bandeau style. But only requirement is being a lack of the straps. It styles work beautifully for strapless tops and dresses.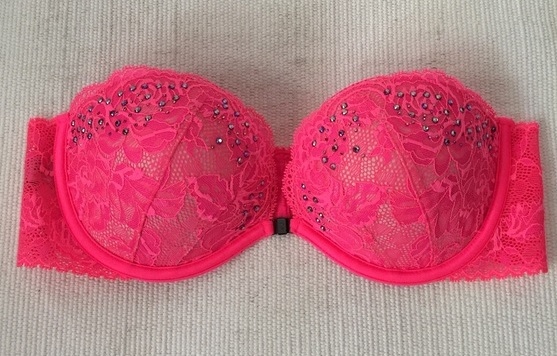 Surgery Bra:
Surgery bras are worn after procedures such as breast augmentation, lumpectomy, and mastectomy. It is specially developed to give support and allow freedom of movement, while reducing pressure on sensitive tissues. Post-surgery bra types can also help with edema. It certain styles have special pouches or pockets to assist with medical fluids or drainage.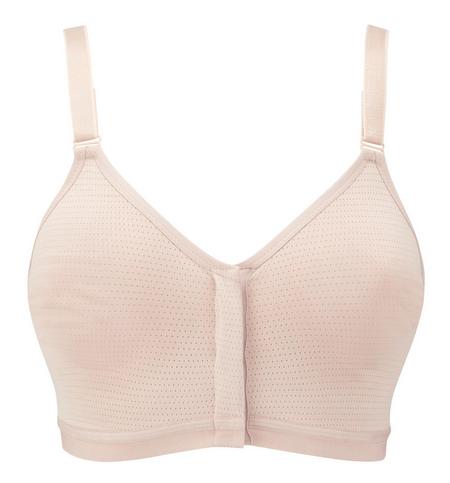 Wireless Bra:
Wireless bra is known as wire-free or soft cup bras do not have under-wires. Cause, the underwire is what gives structure and shape to a traditional bra. Bras without underwire are rarely able to give the same amount of lift. It tends to be popular as sleep or lounge bras.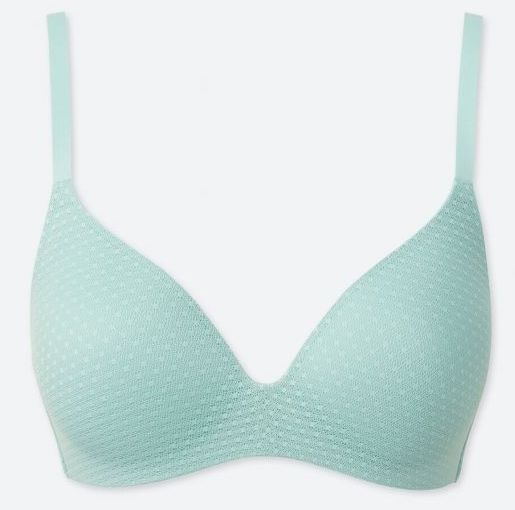 Parts of a bra or, Anatomy of a bra:
Bras may look like simple. But, it has actually highly specialized and very complicated part of clothing. The average bra contains dozens of components. Every component has a specific purpose. All these pieces must be put together. Though there are various types of bra but basic parts are same. Understanding the Picture Anatomy of a bra can help you better describe parts of bra.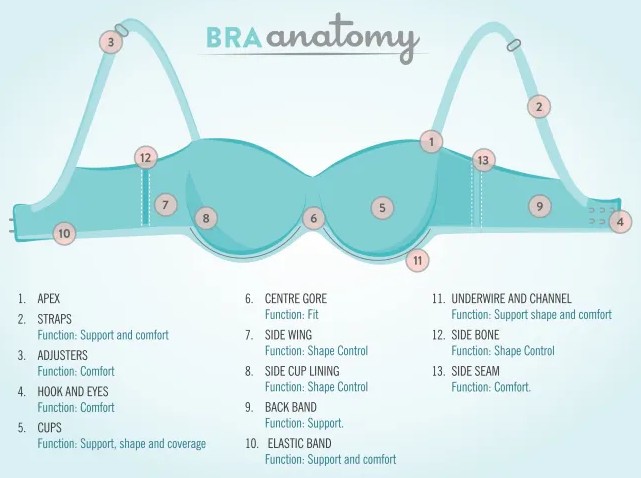 Different parts of a bra are described below:
1. Apex: Apex is the part of the bra where the shoulder strap joins the cup.
2. Strap: Straps help to keep bra stable and in place. It is the part where joins the top of the cup to the back of the band by going over each shoulder. Straps are almost always adjustable. There are two popular types of strap attachments: the camisole and leotard. The strap is used to keep the cup in place not to support the entire weight of the breasts.
3. Adjuster: Adjuster is used to tighten or loosen the strap accordingly. Its position on the strap. It may vary and depends on the design of the bra.
4. Hook & Eye: Hook and eyes are commonly used to fasten the bra instead of a zip fastening. It's a simple and secure method of fastening two parts together. It consists of a metal hook, and an eye into which the hook fits.
5. Cup: Cups of the bra are where your breasts sit. It usually separate areas of fabric that surround, lift and cover the breasts. The shape and construction of the cup, can be determined the resulting breast shape; round, projected, minimized, natural, lifted. Cups can be lined or unlined, and seamed or seamless. It is appear in maximum types of bra.
6. Gore: Center gore is the piece of the bra that it's fat against the chest in between the breasts. It is sometimes part of a cradle.
7. Side Wing: Side Wing is the side part of the band. Where wraps from the outer edge of the cup, around the side of the body to the back of the band.
8. Side cup ling: Side cup ling or side sling provides extra additional and moves breast tissue forward. Some bras have a sling into the inner cup to provide extra support to the side of the breast to stop from spreading out to the side.
9. Back Band: Band is the base and most important part of the bra. Cause, It is responsible for providing most of the 75%-90% support. The Band wraps around the rib cage and fastens in the back. The back band can be broken down into four distinct parts: the center panel, the cradle, the wings, and the closures.
10. Elastic Band: A rubber band or elastic band is a loop of rubber. Usually its ring shaped, and commonly used to hold multiple objects together in the bra. It provides support and comfort to the wearer.
11. Underwire: An underwire is usually narrower than the breast itself, which helps contain the breast tissue. It tells your breasts, what shape to take and which direction to go. This is what gives them an uplifted silhouette.
12. Side bone: Bras with a side bone Supports to hold up the larger busts. Side bone helps the frame maintain its stability.
13. Side Seam: Side seams or side panel run from the top to the bottom of the cup. It usually along the outer edge. It is the something extra that you'll find in full-bust and plus-sized bras. The side seem helps make sure all the breast tissue is pulled away from the sides of the body and contained within the bra cups front and center. For woman with larger breasts, side seams help create a smaller profile.
How to measure bra sizes?
Choosing best a fitting bra with body shape, helps to protect the general health of the breasts and important to well body posture and will not harm the back of the body. Right size of bra is essential to women from a teenage girl when their breasts started to grow.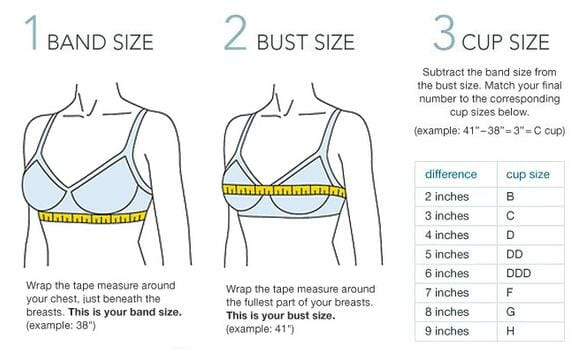 Step 01: Find Band Size
Firstly, Standing in front of a mirror, use a soft measurement tape. Then measure around your chest, just below your underarms. If the rounded size number is even number, then add 4 inches. If the rounded size measurement is odd number, then add 5 inches. For instance, 32 plus 4 equals 36 inches or 33 plus 5 equals 37 inches. This calculated sum is your band size.
Step 02: Bust Measurement
Wrap the measuring tape around your back. Measure your breasts at its fullest point (at the nipple). Then, measure loosely around the fullest part of your bust-line. This is your Bust measurement.
Step 03: Find Cup Size
Cup Size = Difference of (Band Size – Bust Size) is indicated the Cup Size
Subtract the band measurement from your bust measurement. Each inch represents a cup size. For example, if your band measurement is 36 inches and your cup measurement is 34 inches, the difference is two inch, and your cup size is B. If your band measurement is 37 inches and your bust measurement is 38 inches, the difference is four inches and your cup size is A according to the chart.
Step 04: Combine the Cup Size
Combine the cup size with your band measurement. Then you have your final bra size. So, a 36A means you have a 36-inch band size and A is your cup. If your bust measures 39 inches, and your band size is 35, the difference will be 4. On this chart below, you'll see a 4 is equal to a D cup, meaning your bra size is 35D.
How to find perfect bra fit?
Actually it is difficult to findout perpect bra from hundreds types. Finding the perfect bra starts with knowing your size. Various studies show that 80% of women are wearing an ill-fitting bra. But, when you're wearing your best fit, you will feel more comfortable, confident, and yes, more attractive also! Here are some tips to find a perfect bra.
1. Have a Look at the Band: Fasten your band on the center hook so it sits comfortably level on your back and parallel to the ground.
If it digs in, try a looser hook. If is still tight? Try a larger band and smaller cup size.
If Rides up? Try a tighter hook or go down a band size and up a cup size.
2. Observe Cups: Cups should fit smoothly, leaving no space between you & your bra.
If you're spilling over, go up a cup size.
Cups gaping? Go down a size.
3. Observe the Strap:
Maximum of the support of a bra comes from the band. Your straps could be tight enough to remain in situ and keep your bra cups from gaping. But they ought to never dig into your shoulders.
Drop your straps off your shoulders. If your bra stays put, you've the perfect fit bra.
You may also like: Best Type of Underwear f­­or Women's Health
References:
In Intimate Detail: How to Choose, Wear, and Love Lingerie by Cora Harrington
Demystifying Bra Fitting and Construction by Norma Loehr
https://www.herroom.com/blog/the-history-of-the-bra-a-timeline/
https://www.clovia.com/blog/5-reasons-why-women-need-to-wear-a-bra/
https://www.missmaryofsweden.com/bra-anatomy-and-all-its-parts
https://www.victoriassecret.com/us/vs/bras/angel-bra-guide
https://cacique.lanebryant.com/content/bra-guide
Author of This Article:
Md Mahedi Hasan
B.Sc. in Textile Engineering
Textile Engineering College, Noakhali.
Email: mh18.bd@gmail.com