Comfortable underwear for women:
In the ultramodern world people like to find out comfortable things to their daily needs. People look for everything comfortable from waking up in the morning to the moment before going to bed at night. Looking for comfort in everything but one thing remains our indifference and this is underwear. We cannot buy underwear according to the exact size of the body but choosing comfortable underwear is very important for health. This is why it gives us pinching, scratchy, or unflattering. Underwear sticks with our bodies all day long. So we should use good quality underwear which is good for the health of our body.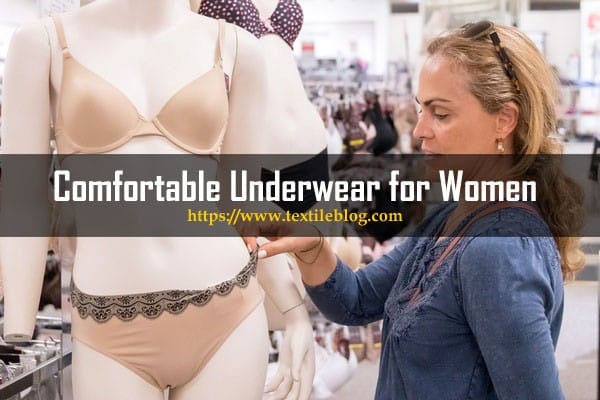 Choose the right size for you:
Every woman has to be honest in wearing her underwear. No one will want to know what size underwear you are wearing. Short underwear from the body will make you uncomfortable. Which you will never want. For this you need to know the exact size of the underwear.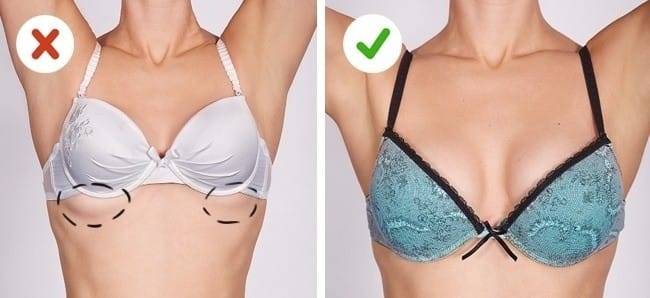 Measure your waist and hips:
If you know your waist and hip measurements you can find out the proper size and comfortable underwear for you. You can take the help of a tape to measure your real waist and fullest part of your hips and you can easily choose perfect comfortable underwear size for your body. You can find out the actual size of your waist by bending the tape from one side to the other. Similarly you can measure your hips.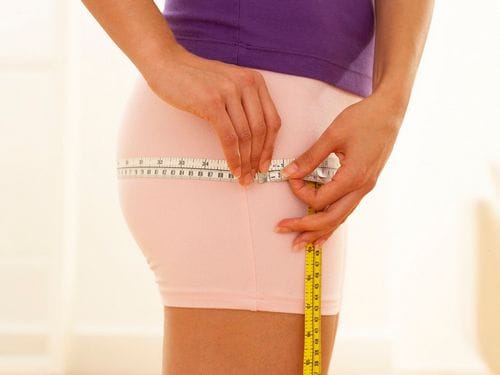 Re-measure to know the exact size:
Once you know the exact size of your waist and hips, it will be easier for you to buy the right size underwear. So it is important to re-measure so that there is no mistake in marking the size of your underwear.
Look for firm elastic:  
No one wants to pull her underwear up all day. Pick clothing that has firm elastic in the waistband so you realize it will stay in place. Firms elastic play a helpful role for underwear. Avoid underwear with elasticized leg holes. Because it can bunch up this will make you uncomfortable.
Avoid too tight underwear:
Too tight underwear not only gives unflattering bulges and lumps beneath your clothing. It creates blemishes, blisters, and skin chafing on your skin. Too tight underwear can cause your breathing problems. So it can lead to health problems and leave you a little damp with sweat.
Look for cotton underwear:
If you want to consider in terms of comfort, then cotton underwear should be called king of underwear.  That means your underwear will not be tight due to moisture, there will be no infection. You can breathe very easily.
Go with synthetic fabric for a slimmer fit: 
Cotton underwear doesn't always look smooth under clothing. Choose slimmer, fit, and opt for underwear which made from a stretchy, synthetic material, such nylon, Lycra, or spandex. Ensure that the crotch is fixed with cotton, however, to guarantee that you're comfortable.
Save silk underwear for special occasions:
Silk underwear looks luxurious, sexy but does not breathe as well as cotton. So it is better not to wear silk underwear without any special occasion. So the decision to wear silk underwear all the time should be dropped.
Select a style that works for you:
There are different types of attractive underwear that will give you a lot more comfort. Such as thongs, bikini, hipsters, briefs, boy shorts etc. Each of them has a size according to your likes and dislikes. Underwear is a personal thing that has no right or wrong choice. If you have slim, narrow hips, I would recommend you to wear boy shorts or hipsters because they will give you the illusion of fuller curves. If you have natural curve hip then you can choose opt for briefs or thongs, something with a higher cut leg.
Consider removing the labels:
Sometimes labels can be discomfort against your skin. If once you cut them next time you will not feel discomfort for your future reference keep them for care instructions and brand/sizing info.
Care for your undies properly:
To get maximum comfort you should take care for prolonging the life. Always read the care labels and utilize an underwear wash pack where you can. When you let them wash in the machine it will protect them from damages. Do not spray anything fragrant in your underwear this can cause mega discomfort to your nether regions. This will never be pleasant.
You may also like: Different Types of Lingerie with Pictures
Replace your undies regularly:
Underwear sags and loses elasticity so it is not advisable to use it for more than one day and refrain from hanging it. Rotating your underwear regularly the maximum duration of your underwear is 6 months. This depends upon how many sets you have and how regularly you rotate them.
Don't confuse fashion and comfort:
It's more important to wear something comfortable for your own sanity. Fashion does not always give you comfort. Pick features and benefits by shading, brand and packaging. Just because you look unattractive doesn't mean you don't look sexy on your body
Underwear is our daily companion. In some cases we need to be aware. Elastic is destroyed by overheating. Never hang dry underwear. Do not wash above 30 degrees; once more refer to care labels. Never think cheap quality is bad and good quality is expensive. So find comfortable underwear, not price tags, wear comfort.
Author of this Article:
Tarana Pia
Blogger and Online Activist
Email: taranapia1@gmail.com