Hats and caps are most fashionable headwear, which protects the head from sunburn and possible sunstroke; also provide shade for the eyes. Hats and caps are important fashion accessories for mens and womens from ancient time. Before we discuss about different styles of hats and caps, let's have some discussed about Hats and Caps.
Hats
A hat is a head covering which are worn for various purposes. It helps us for protection against weather conditions, for religious reasons, for safety, for denotation of rank in the military or as a fashion accessory. Once hat was an indicator of social status, but now it's an indicator of fashion and life style.
Parts of hats: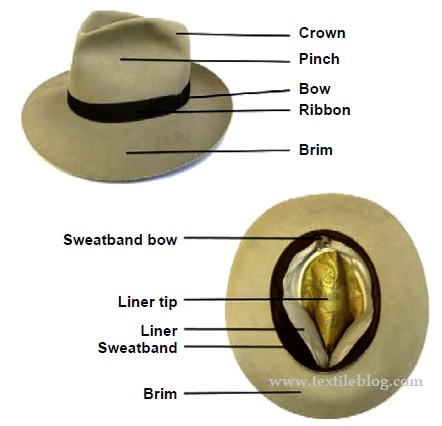 The basic parts of a hat are below:
Crown
Visor
Brim
Hatband
Trim
Different styles of hats:
Balmoral bonnet
Beanie
Beret
Bicorne
Bowler / Derby
Buntal
Chullo
Cloche hat
Sombrero Cordobés
Conical Asian hat
Custodian helmet
Deerstalker
Fedora
Fez
Fulani hat
Keffiyah
Homburg Hat
Hard hat
Kippah
Mitre
Montera
Panama
Pillbox hat
Pith Helmet
Santa Hat
Sombrero
Stetson or, Cowboy Hat
Tam o'Shanter
Top hat
Toque
Tricorne
Tuque
Turban
Ushanka etc.
Different types of hat styles are described below:
Balmoral bonnet:
It is a traditional Scottish hat. It is worn as part of formal or informal Highland dress. Canadian Military regiments the Nova Scotia Highlanders and the Queen's Own Cameron Highlanders of Canada wear the traditional Balmoral hat. But sometimes it is called both hats and caps.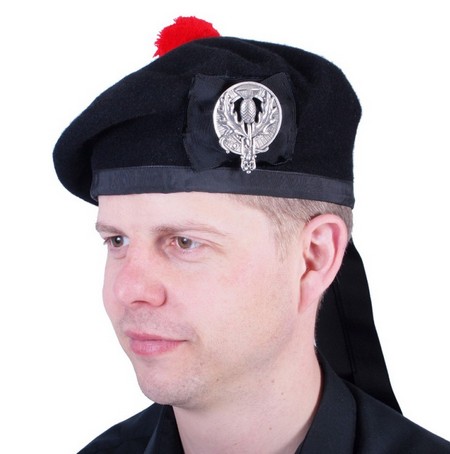 Beret:
Beret is a soft, round, flat-crowned hat. It is worn as part of the uniform of many military and police units worldwide. Most famous photographs of revolutionary, Che Guevara, show him wearing a black beret.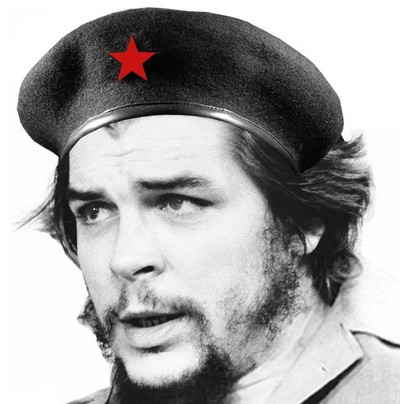 Bicorne:
Bicorne is a historical form of hat widely adopted in the 1790s in millitray uniform. It is known as a cocked hat.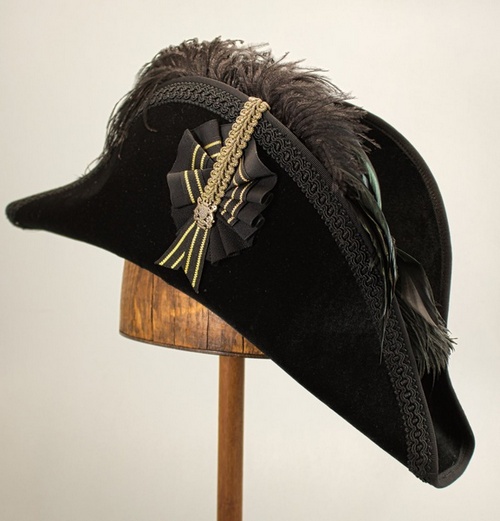 Bowler:
Bowler hat are worldwide familiarly known as Derby, Billycock, Bob hat, bombín or derby. Its a hard felt hat with a rounded crown. It was created by the London hat-makers named Thomas and William Bowler in 1849.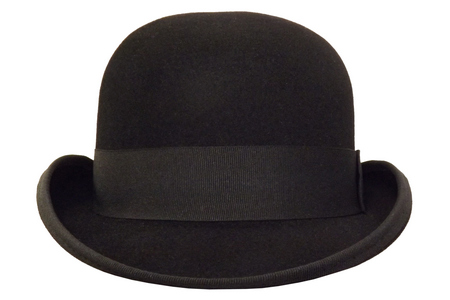 Buntal:
Buntal is a traditional Philippines straw hat. It made from the Philippines woven from fibers extracted from the petioles of buri palm leaves. It is also known as the parabuntal hat, East Indian Panama hat, or Italian straw hat.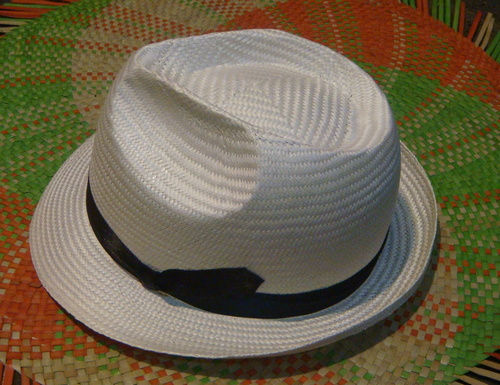 Chullo:
Chullo is is an andean style of hat with earflaps. The Peruvian and Bolivian hat with ear-flaps made from vicuña, alpaca, llama or sheep's wool is called Chullo.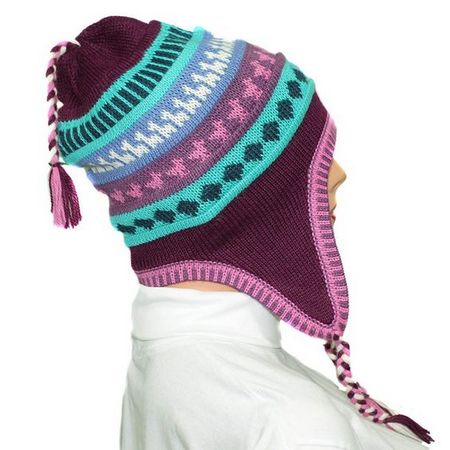 Cloche Hat:
Cloche hat is a bell-shaped ladies hat.  Its name is came from cloche the French word "bell". It was popular during the Roaring Twenties.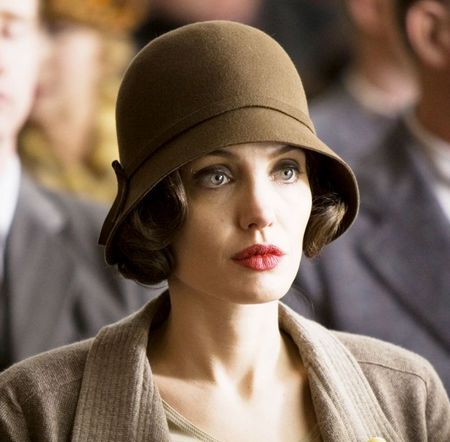 Sombrero Cordobés:
Sombrero Cordobés is a traditional flat-brimmed and flat-topped hat. It is a traditional hat made in the city of Córdoba, Spain. But, it is traditionally worn in the Andalusia. It is also popular as wide-brimmed hat.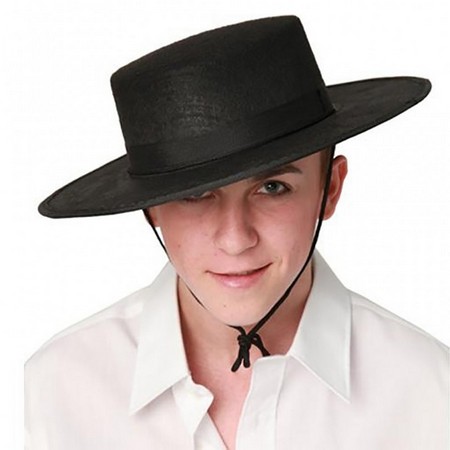 Conical Asian hat:
Conical Asian hat is popular as a "coolie hat". It is also known as an Asian rice hat, oriental hat or farmer's hat. It is a conical hat originating in East, South and Southeast Asia.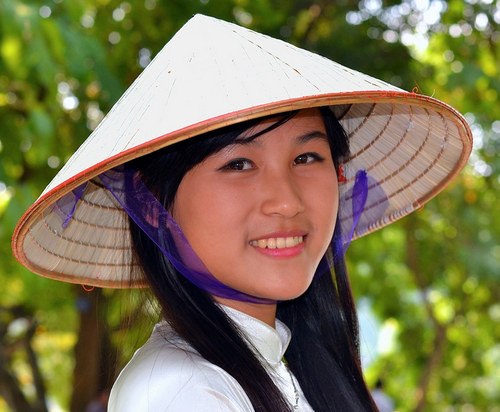 Custodian helmet:
Custodian helmet is traditionally worn by British police constables while on foot patrol.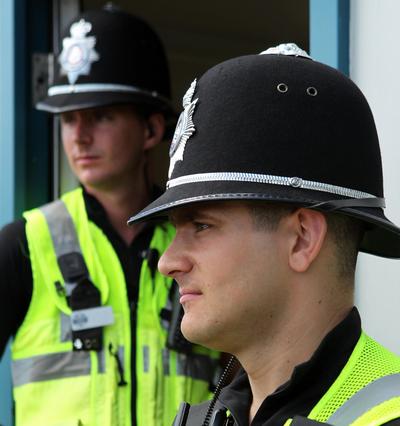 Deerstalker:
Deerstalker was designed for use while hunting in the climate of Scotland. It is a warm, close-fitting tweed hat. It have brims front and behind and ear-flaps that can be tied together under the chin. Deerstalker hat is associated with the character Sherlock Holmes.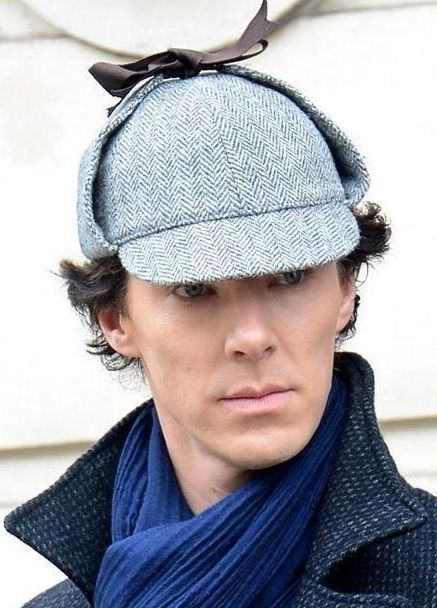 Fedora:
It is a soft felt hat with a medium brim and lengthwise crease in the crown.  It made of wool, cashmere, rabbit or beaver felt.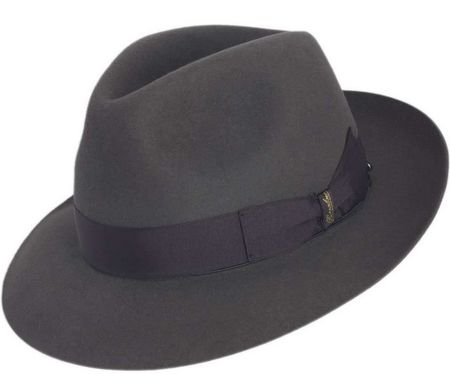 Fez Hat:
The word "Fez" refers to the Moroccan city of Fez. Red felt hat in the shape of a truncated cone, is refer to fez hat. It is also popular as Tarboosh. But, modern fez owes much popularity in the Ottoman era.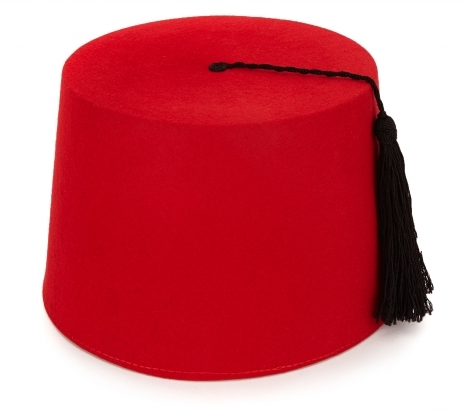 Fulani hat:
Fulani hat is conical fiber hat. It covered in leather both at the brim and top. The Fulani leather applications that come from the Fulani people in West Africa. It is traditionally worn by the Wodaabe which is a nomadic cattle-herder subgroup of the Fulani. It's become popular after were featured on dancers in the 2018 music video All the Stars.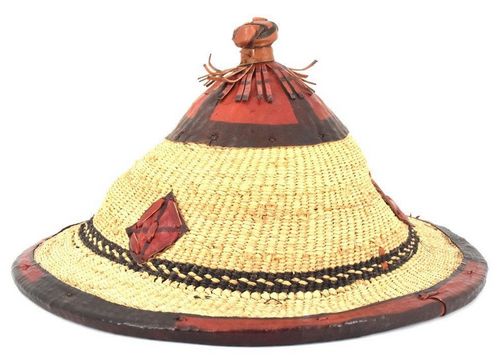 Homburg Hat:
It is a semi-formal hat of fur felt. It is characterized by a single dent running down the centre of the gutter crown. Homburg is traditionally offered in black or grey.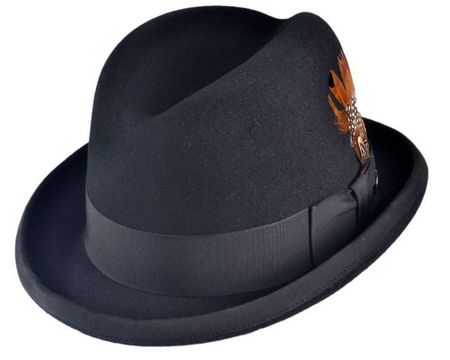 Hard hat:
Hard hat is a rounded rigid helmet with a small brim predominantly used in workplace environments, such as industrial and construction sites. It protects worker from the head from injury by falling objects.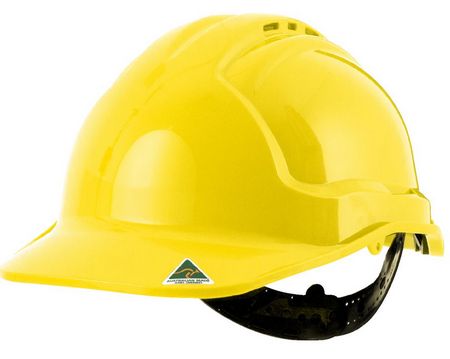 Mitre:
Mitre is a type of headgear popular in traditional Christianity. It is worn in the Catholic Church and Orthodox Church.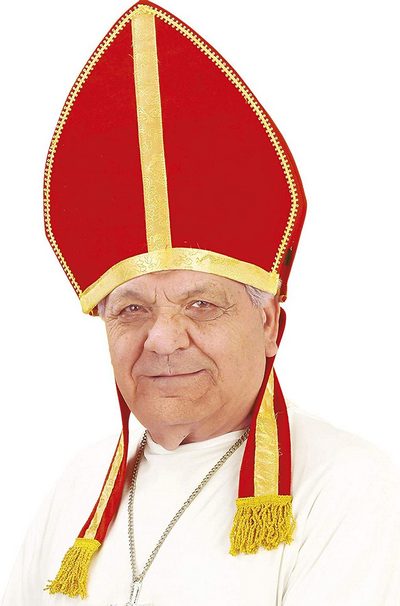 Montera:
Montera is a crocheted hat worn by bullfighters. It is traditionally worn in the folk costumes of the Iberian Peninsula.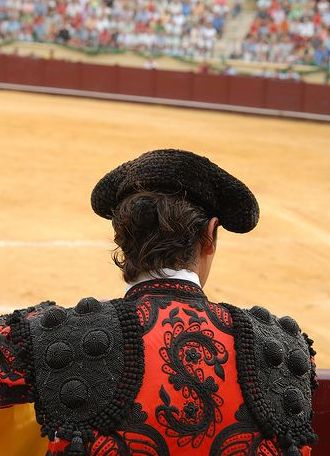 Panama:
Panama hat is a Straw hat made in Ecuador. It is traditionally made from the plaited leaves of the Carludovica palmata plant. Panama hat is also popular as an Ecuadorian hat or a toquilla straw hat.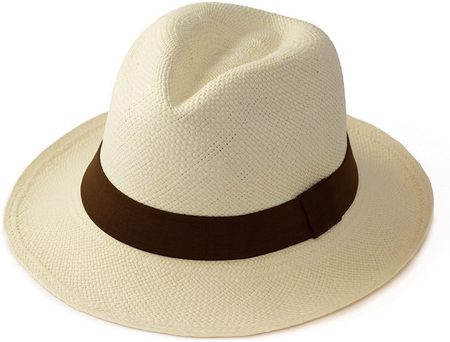 Pillbox hat:
Pillbox hat is a small hat with straight, upright sides, a flat crown, and no brim. It is usually worn by women.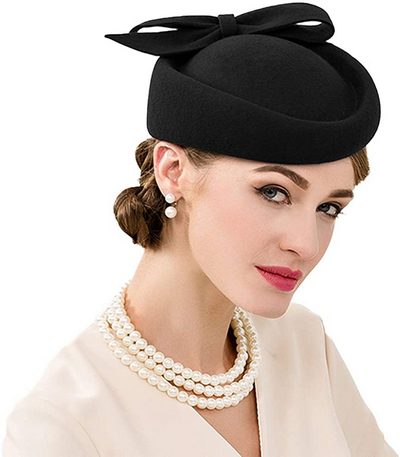 Pith Helmet:
It is a lightweight rigid cloth-covered helmet. It made of cork or pith, with brims front and back. It's worn by Europeans in tropical colonies in the 1800s. Pith helmet is also popular as the safari helmet, sun helmet, topee, sola topee or topi.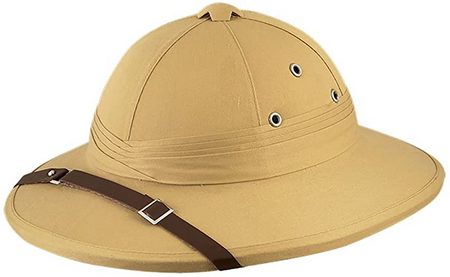 Santa Hat:
Santa is a floppy pointed red hat. This is trimmed in white fur traditionally associated with Christmas.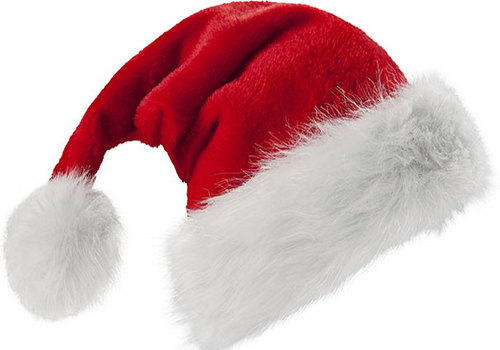 Sombrero:
Sombrero is a Mexican hat with a conical crown and a very wide, saucer-shaped brim. It is highly embroidered hat. It used to shield from the sun. Sombrero is known as a Sombrero de Charro in Spanish.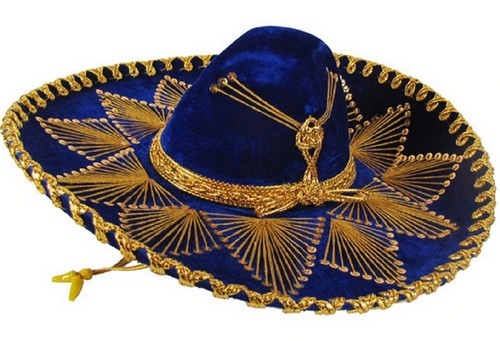 Cowboy hat or Stetson:
Stetson is popular as a "Cowboy Hat". It is a wide-brimmed hat. Stetson has a sweatband on the inside, and a decorative hat band on the outside.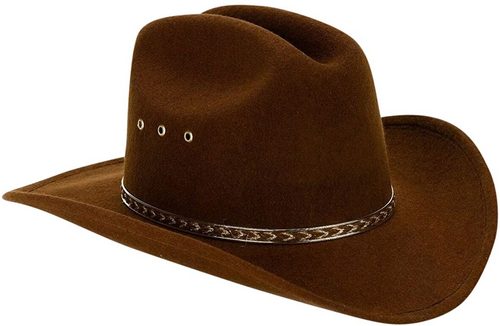 Tyrolean hat:
It is a type of headwear which originally came from the Tyrol Alps in Europe. It is also called as Bavarian hat and Alpine hat.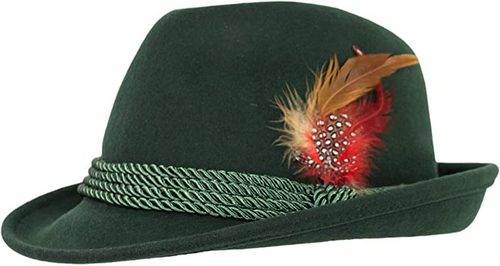 Top hat:
Top hat is popular as a beaver hat, a magician's hat, or a stovepipe hat. Cartoon characters Uncle Sam and Mr. Monopoly are depicted wearing such top hats.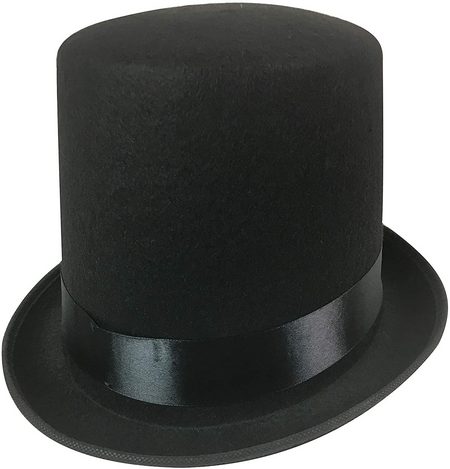 Toque:
Toque is a tall, pleated, brimless, cylindrical hat. It was popular from the 13th- 16th century in Europe. Today, it is traditionally worn by chefs.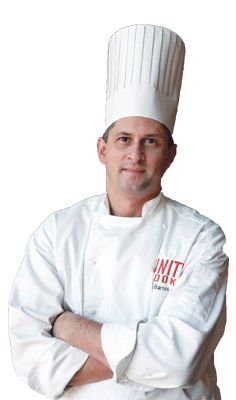 Turban:
It is a headdress consisting of a scarf-like single piece of cloth wound around. It's a type of headwear based on cloth winding. It is worn as customary headwear by people of various cultures from Indian subcontinent to East Africa. Turbans worn in South Asia are popular as "Pagri".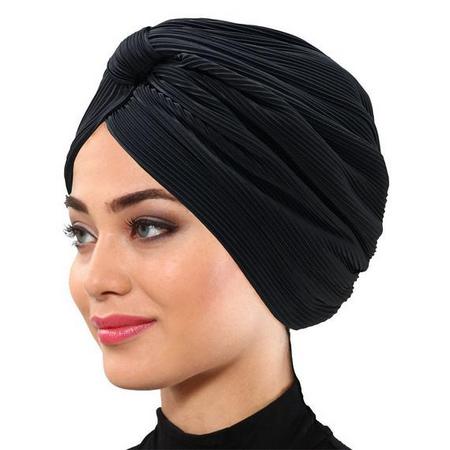 Ushanka:
Ushanka is a Russian fur hat with fold-down ear-flaps. The word ushanka derived from ushi means "ears" in Russian.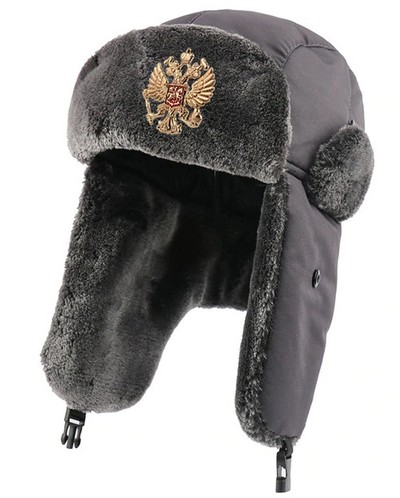 Caps
A cap is a form of headwear. It has crowns that fit very close to the head and have brim or visor. It's typically designed for warmth and, when including a visor, blocking sunlight from the eyes. Cap come in many shapes and sizes.
Different parts of cap: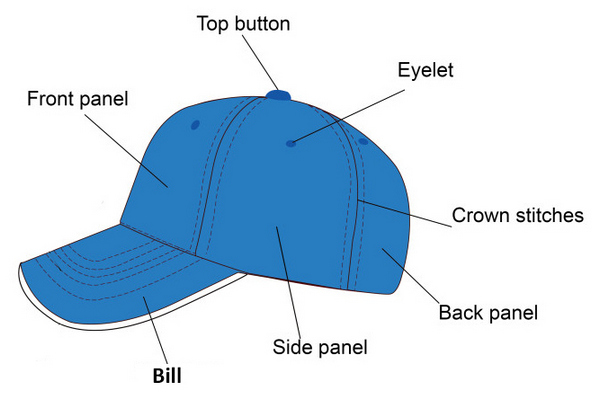 The basic parts of a cap are below:
Crown
Visor
Button
Velcro (Buckle cloth strap)
Eyelet
Different styles of caps:
Ascot cap
Ayam
Baggy green
Baseball cap
Beanie (North America)
Bearskin
Beret
Biretta
Busby
Cap and bells
Cap of maintenance
Casquette
Caubeen
Caul
Coif
Combination cap (also known as a service cap)
Coppola
Cricket cap
Do-rag
Dutch cap
Fitted cap
Flat cap (also known as a Kerry cap, Paddy cap, longshoreman's cap, scally cap, Wigens cap, ivy cap, golf cap, duffer cap, driving cap, bicycle cap, Jeff cap, or in Scotland, bunnet, Forage cap)
Forage cap
Gandhi cap
Garrison cap
Glengarry
Greek fisherman's cap (also known as a Breton cap or a fiddler's cap)
International cap
Juliet cap
Karakul
Kepi
Kippah
Keffiyeh
Kufi
Lika cap
M43 field cap
Mao cap
Monmouth cap
Newsboy cap
Nightcap
Nurse cap
Ochipok
Papakhi
Patrol cap
Peaked cap
Phrygian cap
Rastacap
Sailor cap
Shako
Shower cap
Sindhi cap
Snapback
Sports visor
Square academic cap
Stormy Kromer cap
Swim cap
Tam o' Shanter
Taqiyah, worn by Muslim males
Toque
Trucker hat
Tubeteika
Ushanka
Utility cover
Zucchetto
Different types of cap styles are described below:
Ascot cap:
Ascot cap is popular as Cuffley cap and Lippincott cap. It is a men's hard cap similar to the flat cap. But distinguished by its hardness and rounded shape.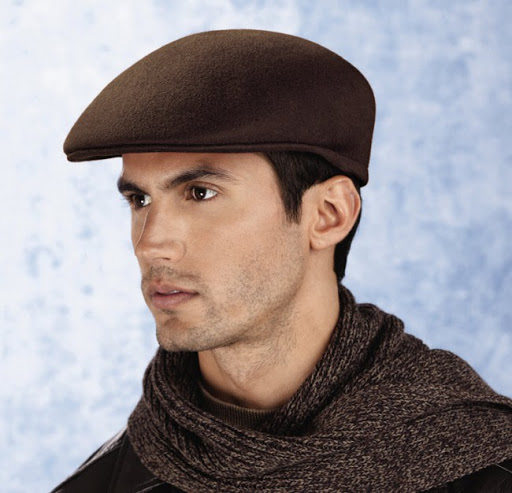 Ayam caps:
Ayam is a Korean traditional winter cap. It is mostly worn by women. It is known as called aegeom which means "covering a forehead". It's worn to protection against the cold.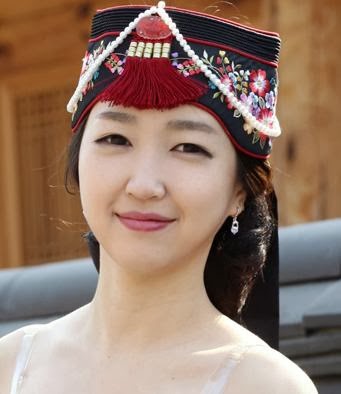 Baby caps:
Babies lose a large amount of heat through their heads. So, parents have to a hard time regulating their body temperature until about 6 months of age. Covering a baby's head with a baby hat may be helped to reduce heat loss.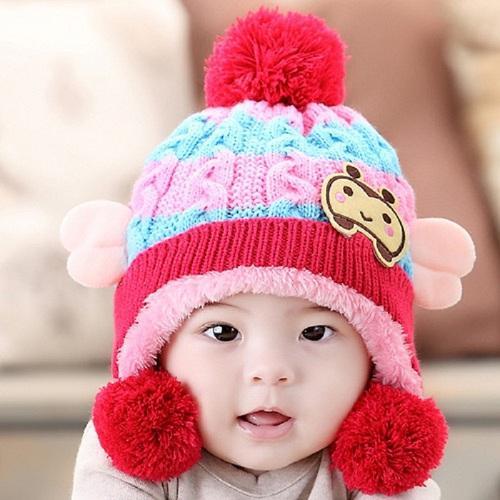 Baseball caps:
It is a special type of soft light cotton cap with rounded crown and a stiff bill projecting in the front.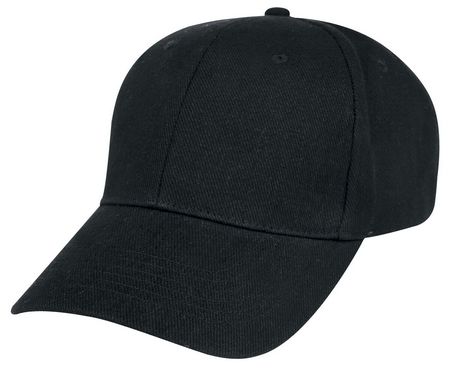 Baggy Green:
It is a cricket cap of dark myrtle green colour. It had worn by Australian cricketers in 20th century.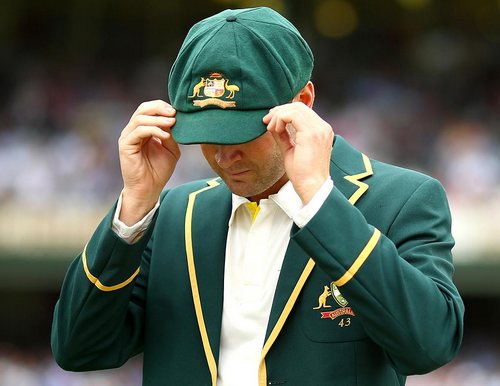 Barretinas:
Barretina is now used as a symbol of Catalan identity. It is worn with the top flopping down.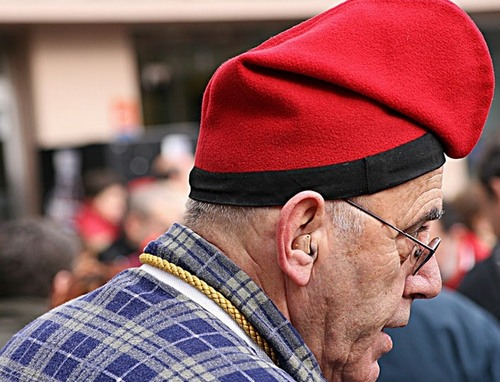 Bearskin:
It is a tall fur cap. Generally it is worn as a part of ceremonial military uniform. But traditionally, the bearskin was the headgear of grenadier and guards regiments' military. The iconic bearskin caps worn by the British Queen's guards for more than 200 years. But many people it is called both hats and caps.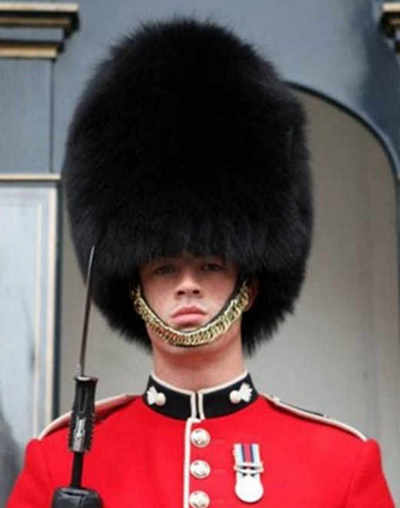 Beanies:
Beanies are tight-fitting winter cap. It fit much tighter than ski caps. Sometime it acting like a glove for the head.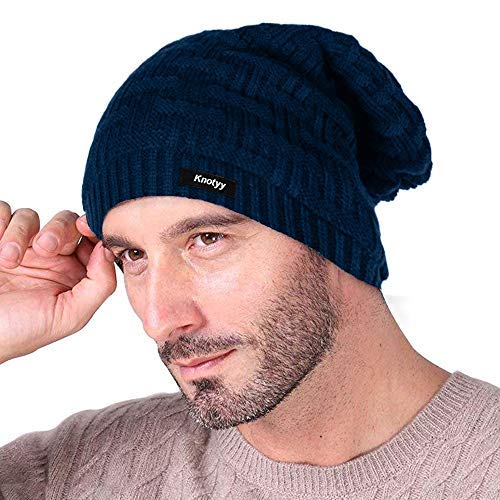 Casquette:
It is a peaked cotton cap traditionally worn by racing cyclists. It was become very popular as fashion items in some European.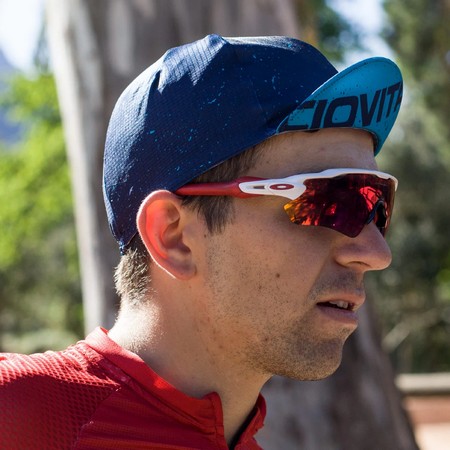 Cotton caps:
Cotton caps offer the most comfortable wear with an excellent warmth level. It made from a flowery shrub with soft, downy fibers. Cotton caps have several types of styles, including beanie, trooper, combat, aviator, and so on.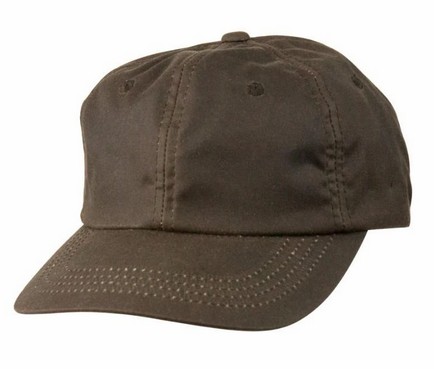 Cricket caps:
A cricket cap is a special type of soft cap. It is a tight-fitting skullcap made of six sections. It has a small crescent shaped brim which points downwards over the brow to provide shade for the eyes.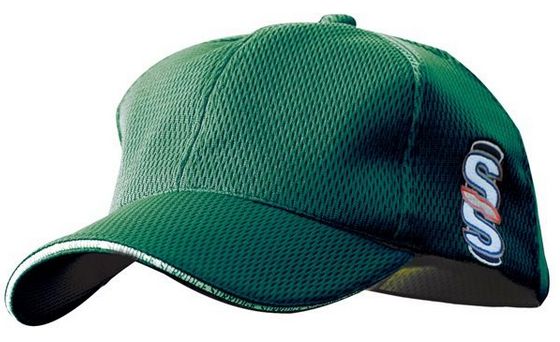 Coonskin cap:
Coonskin cap made from the skin and fur of a raccoon. It was originally a traditional hat in Native America. But European started wearing it as hunting caps.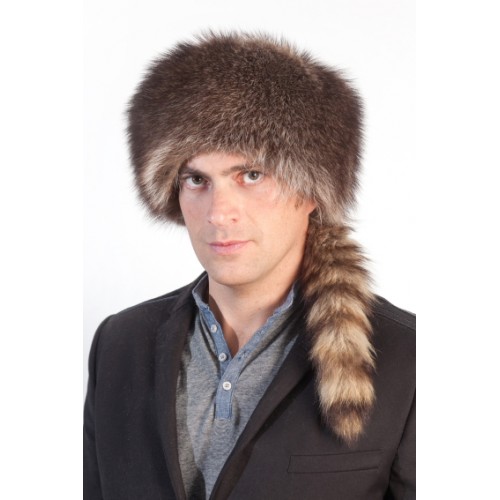 Fleece caps:
It is one of the softest caps. It made from the wool of a sheep. Fleece caps has deep, soft piles that make it feel luxurious against the skin. These caps come in many styles, such as trapper, snowboard, hood scarf, half-face mask, and hoods, etc.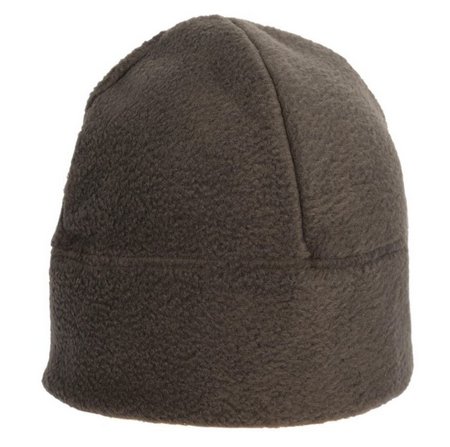 Golf caps:
A golf cap have a small stiff brim in front. It is made from wool, tweed, and cotton. The inside of it, is commonly lined for comfort and warmth.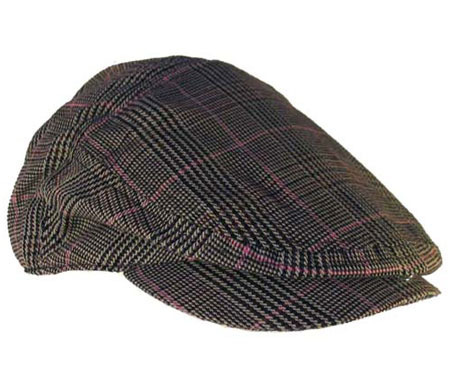 Kippah:
Kippah known as yarmulke or skull cap. It is a brimless cap, made of cloth. It is traditionally worn by Jewish to fulfill the customary requirement, the head be covered.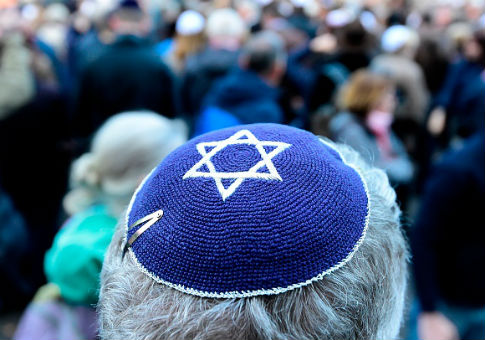 Kufi:
Kufi cap is a brimless, short, and rounded cap. It is worn mostly in Africa and South Asia. It is popular as a "topi" or "tupi" in the Indian subcontinent.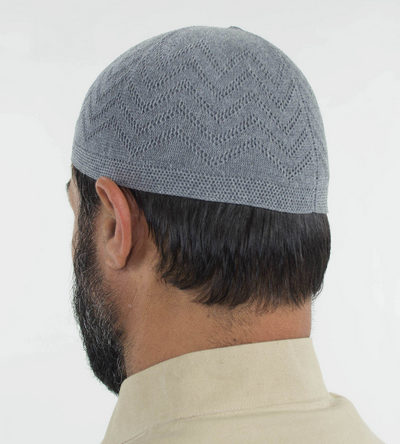 Keffiyeh:
Keffiyeh is a traditional Arabian headdress. It has three parts ensembles consisting of a Thagiyah skull cap, Gutrah scarf, and Ogal black band. It is also known in the Middle East as ghutrah, shemagh, ḥaṭṭah, mashadah, chafiye, dastmal yazdi, cemedanîin and so on.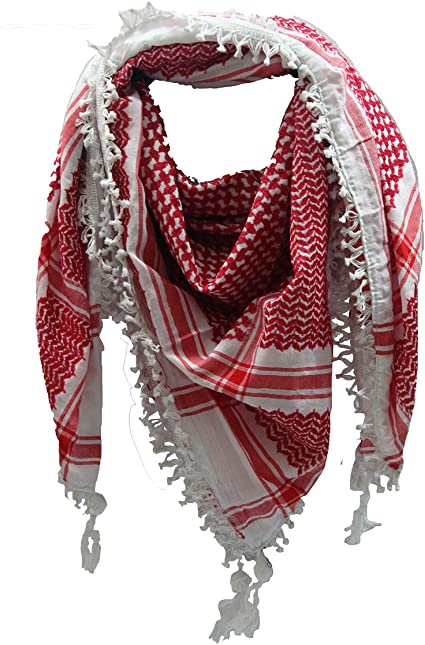 Monkey caps:
It is a form of cloth headgear. It is designed to expose only part of the face, generally the eyes and mouth. Monkey cap is popular as also balaclava, or Bally or ski mask.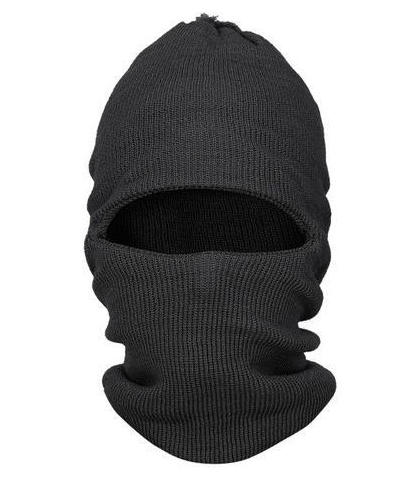 Newsboy cap:
It is a casual-wear cap similar in style to the flat cap. It is known also as newsie cap.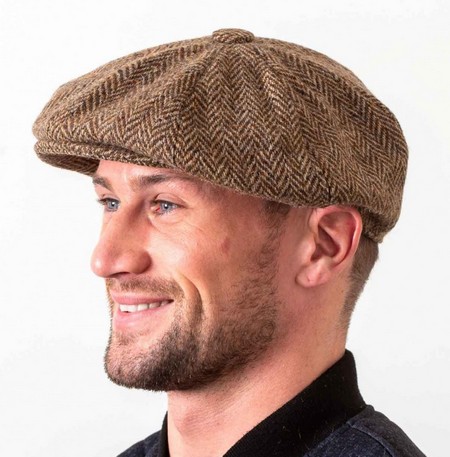 Polyester caps:
It is a wrinkle-resistant fabric made from a number of synthetic fibres. Polyester caps are comfortable to wear and also smooth to the touch.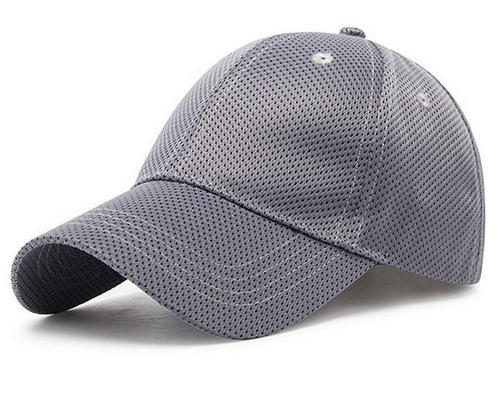 Ski caps:
Ski cap protects the wearer with head-hugging material which insulates and keeps the heat from escaping the body.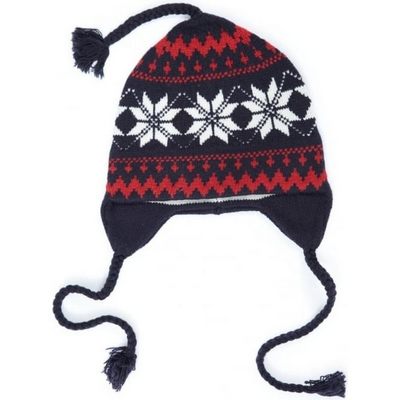 Tam o'Shanter:
Tam hat is a traditional flat, round Scottish cap. It is usually worn by men. The name obtained from Tam o' Shanter, the eponymous hero of the 1790 Robert Burns poem.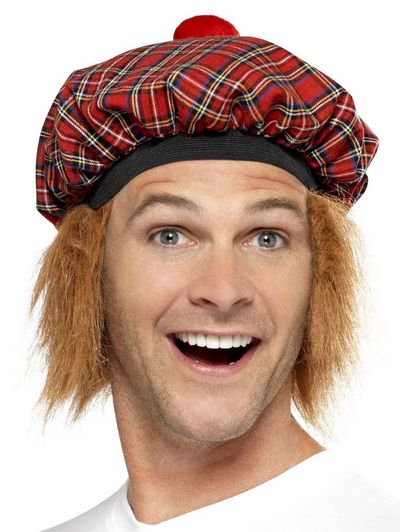 Trucker caps:
It is similar to a baseball cap. But the construction is slightly different. It is made of six mesh panels that meet with a button on the top.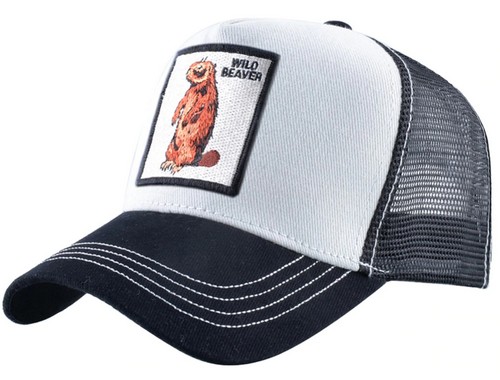 Wool caps:
It offer the wearer one of the highest levels of warmth and protection from the windy conditions of winter. It made from wool come in several styles.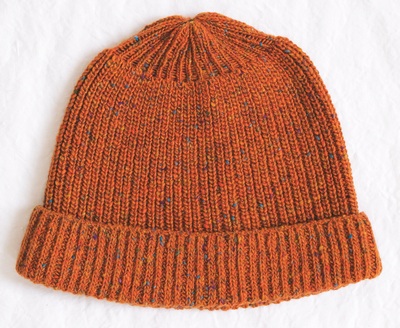 Zucchetto:
Zucchetto is a Skullcap worn by clerics, typically in Roman Catholicism. It is a small, hemispherical, form-fitting ecclesiastical skullcap. It is popular by the names pilus.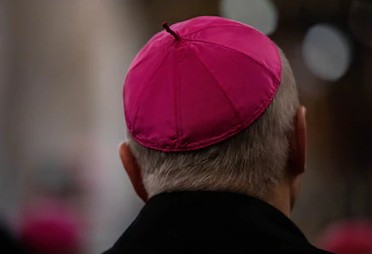 Difference between hats and caps:
A cap can be called as either a cap or a hat. But you cannot call a hat as a cap. Cause, the term of hat refers to a lot of headpieces. That doesn't fit with the definition of a cap. Its mean when you mix these two terms up, avoid referring to other headgear and headpieces as "hat" alone, since the term won't cover all forms of head accessories. The main difference between hats and caps is that the Hat is a shaped head covering, having a brim and a crown, or one of these and Cap is a brimless head covering, sometimes made with a visor. Difference between hats and caps are given in below table.
Let's see a difference between hats and caps:
| | |
| --- | --- |
| Cap | Hat |
| 1. Crown fits tightly around the head. | 1. Crown fits loosely around the head. |
| 2. Either has a visor or no brim at all. | 2. Hat has a brim that circles the entire hat. |
| 3. Blocks sunlight from the face, doesn't protect the rest of the body. | 3. It provides shade against sunlight. |
| 4. Used in sports and fashion. | 4. Used in ceremonial or religious settings. |
References:
Garment Manufacturing Technology by Rajkishore Nayak and Rajiv Padhye
https://en.wikipedia.org/
https://www.typingadventure.com/cap-vs-hat/
Author of this Article:
Md. Mahedi Hasan
B.Sc. in Textile Engineering
Textile Engineering College, Noakhali.
Email: mh18.bd@gmail.com