Abstract:
The diverse application of technical textiles is playing an important role in improving our life and has touched our lives in almost all cases. Technological textiles have also created a huge stimulus in the clothing and footwear industry. This category of smart textiles targeting fashion designers and developers as well as shoe and apparel manufacturers is included in the "CLOTHTECH" category.
Broadly defined, the Clothtech sector of technical textiles mainly consists of some textile materials for specific functional applications in addition to fabrics for making garments (shirts, pants, jackets, etc.) and shoes. These textile components are sewing thread, shoe laces, lining and interlining, labels, hook and loop fasteners (zippers, velcro), narrow fabric, etc. Umbrella or similar textile materials are also classified under the Clothtech category.
Keywords: Clothing textiles, clothtech, technical textile, trimmings, fabric manufacturing.
Functional Features of Clothing Textiles
Such products are an important part of clothing that ensures proper fit and maximum comfort of the wearer. The properties of clothing textiles such as durable stretchability, shrink and wrinkle resistant, abrasion resistant, Corrosion resistant, water resistant, regular washing and soft feeling added the value of garments. They are also recognized for a number of important properties including high temperature & pressure stability and other extreme conditions, high absorption, high strength & resilience, weather & solvent resistance etc.
Manufacturing of Clothing Textiles
Different types of natural & synthetic fibers are used as raw materials in clothing textiles manufacturing. And the manufacturers select these raw materials very carefully. For example, Cotton, Jute, Rubber, Silk, Viscose, Nylon, Polyester, Teflon, Aramids, PET, Carbon and Glass fiber. In clothing textiles manufacturing, using various fabric manufacturing technology like Woven, Non-woven, Knitted, Braided depending on the products requirements.
Applications of Clothing Textiles
1. Shoe Laces: Shoe laces help in enhancing the beauty of shoes and secure the shoes. It is also called shoestrings or bootlaces. These are usually made from Cotton (6, 10, 20 & 40 Ne), PET (300 Denier) and PP (240 Denier).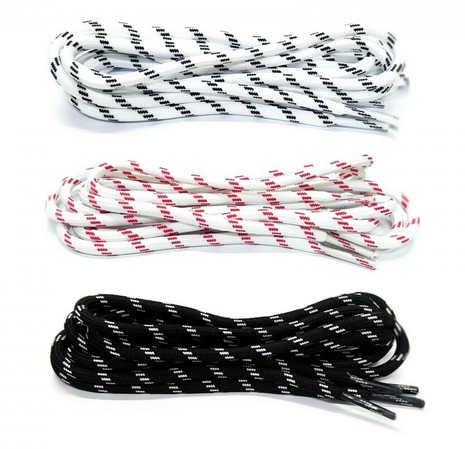 2. Shoe Interlining: These are made using conventional textiles and cotton or nylon fabrics made from woven, nonwoven fabric or leather. It is mainly used to make shoe structure i.e. to give the perfect shape of the shoe.
3. Clothing Sewing Threads: Sewing threads are yarn which is used to adjust or join two or more fabric pieces in a garment. It is commonly used for sewing, hosiery, embroidery, leather products. Sewing threads are made from PET, Cotton, Rayon, Nylon, Glass, Carbon, Teflon and Aramid fibers.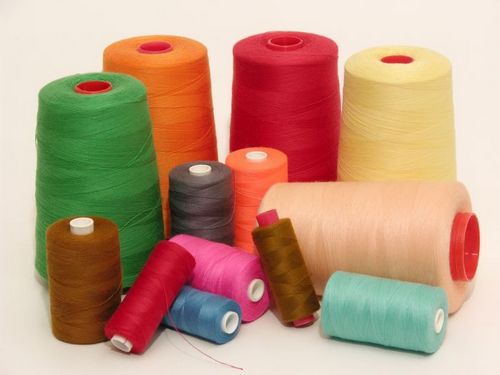 4. Interlinings: Oven, non-oven or knit fabric is used to make these products. Interlinings find application in the waistbands, pockets and belt loops of men's trousers, as well as in the plates of cuffs, collars and shirts, in the pockets of collars and jackets and blazers. Invisible from the outside, the interlining ensures proper fit and optimal wear comfort.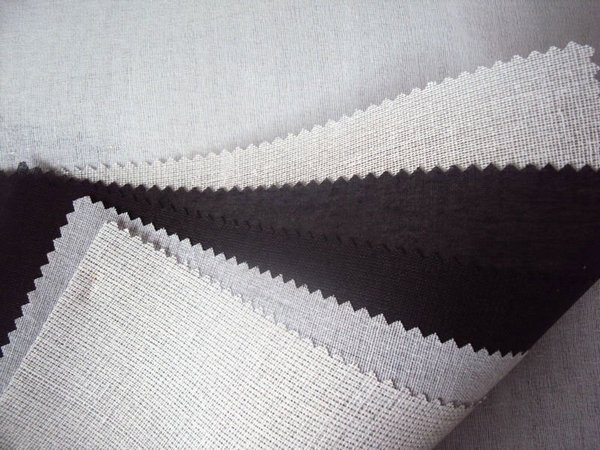 5. Linings: Lining is an inner layer of a garment or other materials inserted into Coat, Blazer, Jacket, Hats, Luggage, Curtains, Purse or Hand bags and similar items. This ensures comfort in wearing the dress. These are made of silk, polyester fabrics. The silky and smooth texture of the surface of linings are essential features.
6. Zip Fastener and Zippers: Zip fastener is a device used to fasten the open edge of a garment or bag or other flexible material. Zippers come in different types and different functions, usually used in clothing (e.g., jackets and jeans), luggage and other bags, sporting goods, camping gear (e.g. tents and sleeping bags) and other items. There are different types of zippers, such as plastic zippers, nylon zippers, metal zippers, etc.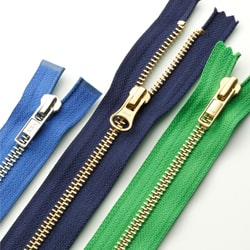 7. Velcro: Velcro is divided into two parts, hooks and loops.  It is usually used instead of zippers, buttons, ribbons. Velcro is made from 100% nylon (100, 140, 170, 210, 280, 300, 430 Denier) yarn.  It is usually used in various garments, caps, shoes, bags or purses.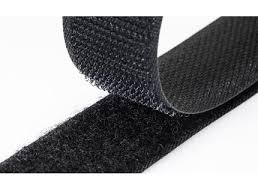 8. Shoulder Pads: These pads are used in fabric-cover padding suits, jackets and sports as protective support.  In the beginning, the shoulder pads were in the shape of a semicircle or small triangle and were stuffed with fur, cotton or wood straw.
9. Taffeta Fabric: Taffeta is a crisp, smooth plain-woven fabric made from silk, rayon as well as acetate, nylon and polyester. Used to make umbrellas, wind-chitters, sleeping bags, kites, artificial flowers etc. These fabrics are imported from China, South Korea, Taiwan and Indonesia.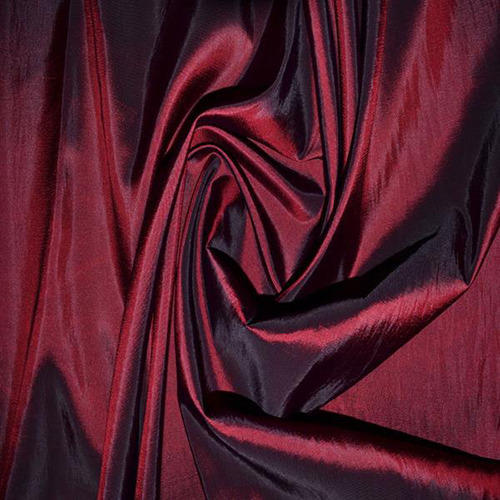 10. Narrow Fabrics: It is mainly used in garment and home furnishing industry. Raw materials used: Leather, Cotton, PET, Nylon, Teflon, Jute, Rubber and Glass Fiber.  The garment has a lot of narrow fabric use. For example, some types of narrow fabric are: Labels, Braids, Straps, Elastic, Ribbons, Tapes, Trims, Webbings etc.
11. Labels & Braids: Labels are a very important part of local & exportable garments. It contains the clothing information of a company. On the other hand, the use of braids can be noticed in women's wear. It is made by interviewing with three or more strands or strips. There are usually three types of oven labels, namely: Damask, Satin and Taffeta.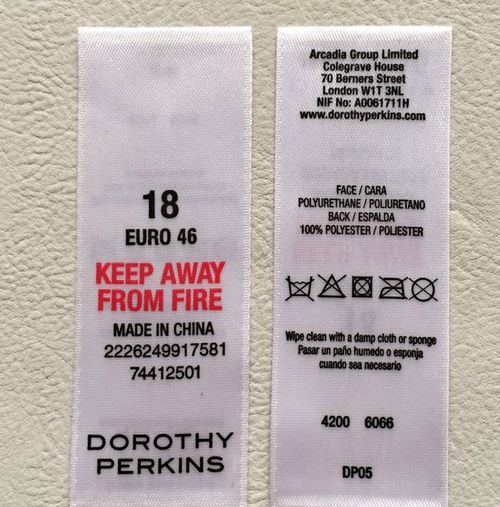 12. Elastics: It is an expandable material. Used to make tapes, straps, trims, etc. It can be braided, oven, knitted or corded. Its use can be noticed in the clothes and underwear of boys, girls and even children.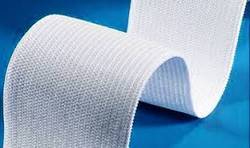 13. Ribbons, Lanyards & Tapes: Fine fabric strip ends. Commonly used for Trimming, Tying etc. For example: leather string and satin ribbon. Lanyard is a piece of single strap, rope or line used for fastening. Widely used as neckwear. E.g. badge, beaded, embroidered, breakaway, plastic lanyards etc. Tapes are made of satin, elastic, PET, cotton etc. used in household, fashion, gift wrapping etc.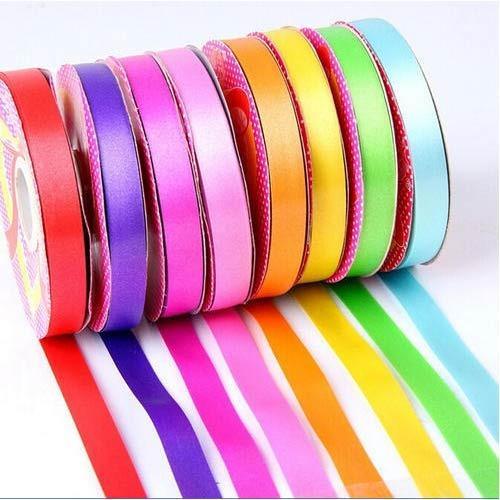 14. Straps & Trims: Straps are widely used in the garment industry, especially in the manufacture of women's wear and under wear like bra, lingerie etc. Trim, meanwhile, includes raffles, piping, banding, fringe, braids, cord and tassel.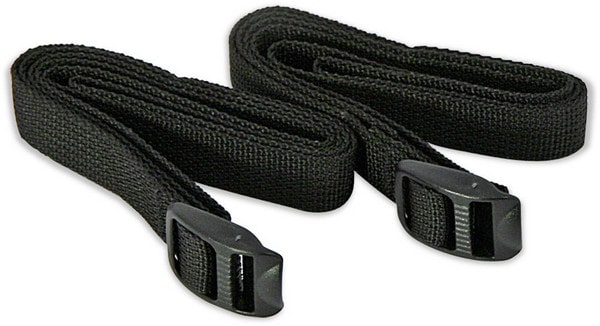 15. Webbings: Webbings are hard, narrow and closely woven fabrics. It is commonly used as apron, fancy dress, military clothes, bag or seat belt. There are many types of webbings based on raw materials, such as: Cotton, Jute, PET, PP, Rigid & Vinyl Webbing.
Finishing Process of Clothing Textiles
a. Basic Finishing:
It helps to improve the surface appearance, functions or texture of a fabric.
It includes mercerizing, calendaring, napping, shearing, cropping, embossing, sanding or beetling.
b. Dry Finishing:
In this case, the cloth/fabric is handling in dry condition.
It includes perching, burling, specking, mending, calendaring, glazing, gassing and singeing.
Major Manufacturers of Clothing Textiles
Dow DuPont
3M
TORAY
SKAP
Kimberly – Clark
Asahi Kasei
Hyosung Corporation
Ruyi
Shandong Weiqiao Pioneering
Sunshine
Shanghai Textile
Conclusion
They have made their presence felt in almost all disciplines from industries such as technical textile medicine, sports, agriculture, defense, aerospace and chemical & fire retardant. Also, technical textiles are widely used for garments manufacturing and shoes for special purposes. Through the spread and development of technological (CLOTHTECH) textiles, the quality of clothing and footwear has increased, ease of wearing, ease of use and comfort has also increased.
References:
Roshan Paul, "High Performance Technical Textiles", First edition published: 2019
A Richard Horrocks, Subhash C. Anand, "Handbook of Technical Textiles", Second Edition, Volume 1: Technical Textile Processes
Kanhaiya Kumawat, "Clothtech Technical Textile", https://www.slideshare.net/, Accessed date: 06/02/21
Mr. Ajay More, "Clothtech Textiles Market 2020 Global Size, Share, Trends, Type, Application, Drivers, Competitive, Landscape, Future Plans and Trends by Forecast 2026", https://www.marketwatch.com/, Accessed date: 06/02/21
https://en.wikipedia.org/wiki/Clothtech, Accessed date: 06/02/21
Indian Technical Textile Association, http://ittaindia.org/?q=clothtech, Accessed date: 06/02/21
Author of this Article:
Md. Imran Hossain
B.Sc. in Textile Engineering
Shahid Abdur Rab Serniabat Textile Engineering College, Barisal.
Email: mdimranhossain.te@gmail.com
You may also like: