What is Geotextiles?
'Geotextile' can be separated into two terms, 'geo' and 'textile'. The word 'geo' comes from the Greek meaning 'earth', so geotextiles can be defined as the permeable textile materials that are used in combination with soil or any other civil engineering material. Geo textile is a branch of technical textiles. Geotextile is a special type of polymer fabric (polyester, polypropylene etc.) with very small holes that is used to improve the soil properties in civil construction projects. Geotextile is an ideal textile material for roads, ports, landfills, breakwater construction, drainage structures and other civil projects. According to The Textile Institute, "permeable textile material used for filtration, drainage, separation, reinforcement and stabilization purposes as an integral part of civil engineering structures of earth, rock or other constructional materials".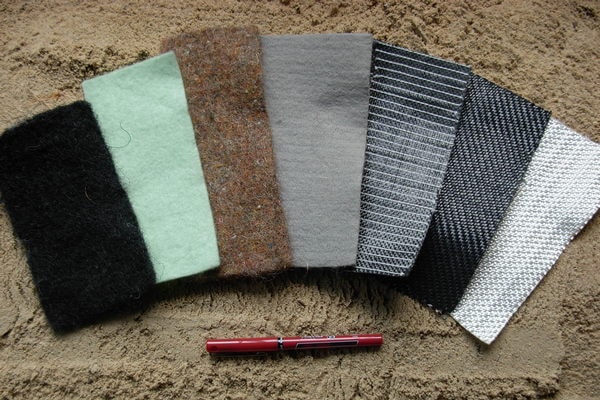 A Brief History of Geotextiles
The ancient Egyptians first used a variety of natural plant fibers to increase the soil strength. Originally fabricated using synthetic polymers in the 1950's, for the very first time R.J. used geo-textile material (Barrett Precast Concrete). Geotextiles are mainly used in precast concrete for controlling the erosion. R.J. completed this work using woven monofilament fabric. From the early 1960s, nonwoven geotextiles were then used in various fields of civil projects for filtration, protection, extraction and other purposes. This special type of fabric was called geo-textiles at the 1977 Paris Engineering Conference.
Types of Geotextiles:
Geo-textiles are a differentiated synthetic material made with textile materials. These are usually made from polymers like polyester and polypropylene. There are four main types of geo-textiles-
1. Woven Geotextiles: These types of textiles perform the function of separation and increase the strength of the soil. As the yarn strength of their warp is much higher, they have more tensile strength. As a result, it is able to take much more load. There are various types of woven geo textiles like woven monofilament, woven multifilament, woven slit-film monofilament and slit-film multifilament.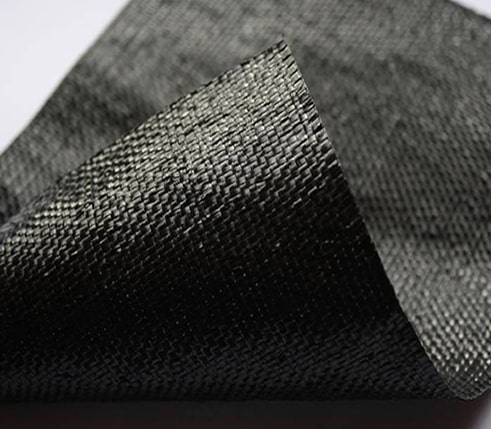 2. Nonwoven Geotextiles: In case of nonwoven geotextiles, tensile strength is not very high, but their Separation, Drainage and Filtration ability is better than others. Non-woven geo textiles are permeable geosynthetics, usually made by synthetic fibers. Thermal and chemical bonding are also used to make non-woven geo textiles. There are various types of nonwoven geo textiles like continuous filament heat bonded, continuous filament needle punched, staple needle punched, resin bonded.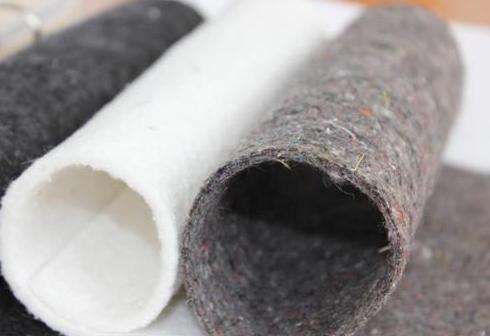 3. Knitted Geotextiles: These types of textiles have good flexibility and are economically profitable. Although its use is less, but the demand for "Drainage and Soil Erosion Control" is increasing day by day. Knitted geo textiles are made by using knitting technology, sometimes weaving is used to make these products.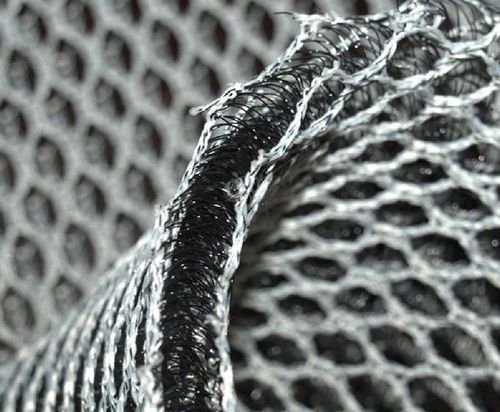 4. Spunbonded Geotextiles: In the world of fabric production, the spunbonded process is considered as the fastest production method for non-woven fabrics. During the process, the extruded filaments are cut into the belt and the rolls are heated and held together.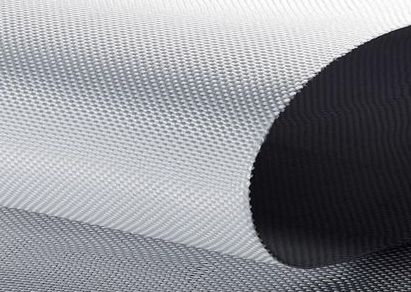 5. Braided Geotextile: Braiding is generally used for producing narrow rope-like materials by interlacing diagonally three or more strands of filaments or yarns. The topology of strand interlacements in braided structures is similar to that of woven structures.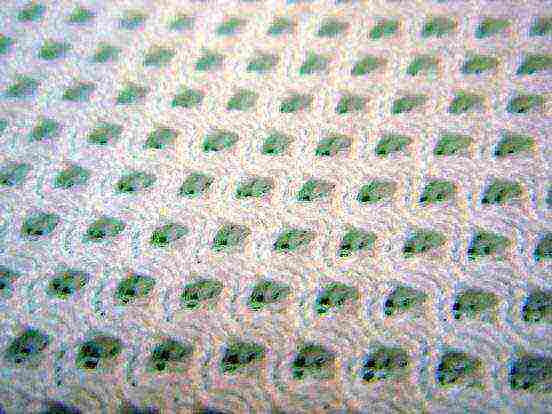 In addition to these type of geotextiles, other geo-textiles products are geo-nets, geo-grids, geo-cells, geo-membranes, geo-composites etc.  Each of these has its own characteristics and is used for special applications.
Fibers Used to Make Geo-textiles
Both natural and manmade fibers are used to produce geotextiles. However, the most used is manmade (synthetic) fiber.
Natural Fiber: Natural fibers are collected from natural origins like Plants (leaf, seeds, barks etc.), Animals, Minerals etc. Geotextiles, which are made from natural fibers have some characteristics like robustness, durability, strength, good drape ability and biodegradability. However, natural fibers are used less than before in making geo textiles.
Jute Fiber
Ramie Fiber
Coir Fiber
Flax Fiber
Sisal Fiber
Manmade or Synthetic Fiber: Geotextiles, which are made from synthetic fibers, called geosynthetics. So, all geo textiles are not geosynthetics but all geosynthetics are geotextiles. Polyester and Polypropylene are most commonly used in making different types of geotextiles products.
Polyester
Polypropylene
Polyamide
Polyethylene
PET
Characteristics or Properties of Geotextiles
Physical Properties:
Specific gravity
Weight and thickness
Stiffness
Density
Mechanical Properties:
Tenacity
Tensile strength
Compatibility
Flexibility
Tear strength
Frictional resistance
Hydraulic properties:
Porosity
Permeability
Permittivity
Transitivity
Soil retention
Filtration
Degradation Properties:
Biodegradation
Hydrolytic degradation
Photo degradation
Chemical degradation
Mechanical degradation
Endurance Properties:
Elongation
Abrasion resistance
Clogging length and flow etc.
Applications of Geotextiles:
Geotextiles are used in various infrastructural works, which increase the strength of weak nature soils and prevent erosion. As a result, unsuitable places become suitable for building / civil construction.
Some of the notable uses are-
Temporary & Permanent Roadways, Parking lots & Construction sites.
River, Canals & Coastal works.
Filtration& Drainage
Separation
Agriculture
Railway works
Reinforcement
Protection& erosion control
Retaining wall structures
Embankments etc.
Benefits of Using Geotextiles
Geo textiles are used to protect coastal property from sand waves and floods. Geo textiles can improve the soil strength at a lower cost than the conventional pipes.
Geo textiles have been used to protect the hominid footprints of Laetoli's fossils in Tanzania from the rains and tree roots.
Geotextile plays an important role in drainage and are used in playgrounds.
Coir geotextiles are popular for corrosion control and biotechnology, due to the significant mechanical strength of the fabric. To enrich the soil, the product moisture is reduced.
Geo textiles are used extensively as separators of the two layers of soil. Jute geo textiles are used to prevent mountain landslides.
Main Functions of Geotextiles:
Geo-textiles are commonly used to improve the soil on which roads, dams, pipelines and large infrastructure are built. There are different geotextile materials for different properties like separation, filtration and protection.
1. Geo-textiles for Separation: To maintain the properties of two different types of soil, geo-textile plays an important role in this separation.  The main purpose of this type of geo-textile is that when water enters the soil layer, the geo-textile will prevent water from mixing with the soil. Also, during road construction, it helps to keep fine sub-grade level soil separate from the lower coarse soil.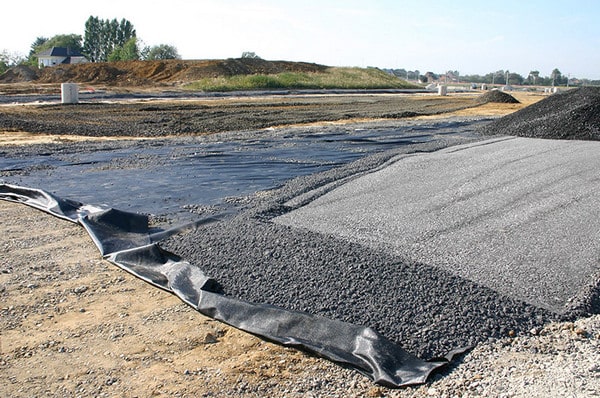 2. Geotextiles for Reinforcement: When geo-textiles are used to improve soil properties, its design is based on a number of basic factors, such as abrasion-capable, load-bearing, etc. As a result, it strengthens the soil by mixing with the soil. So, these types of textile materials are used to build embankments/roads on very poor graded soil. There are various types of reinforcement composites like knitted reinforcement, braided reinforcement, woven reinforcement etc.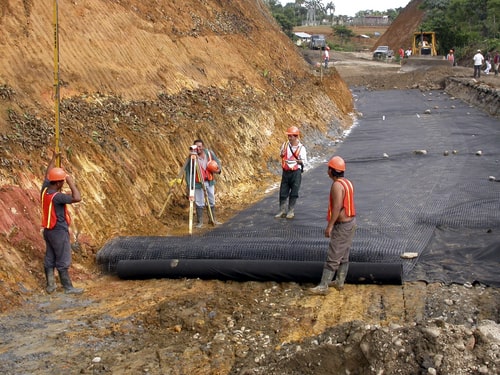 3. Geotextiles for Filtration: Geotextile plays an important role in filtration. Filtration is one of the most important functions of textiles used in civil engineering earthworks. Depending on the permeability of the material, geo-textiles increase the lateral flow of drain water, developing the kinetic energy of groundwater. Also helps to solve drainage problems around the house or on the street.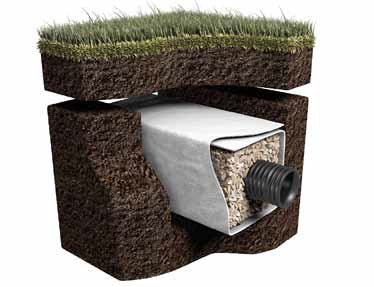 4. Geotextiles for Sealing: A non-woven geo-textile fabric capable of restricting fluid flow from both sides. Impermeable geo-textiles are used to prevent contamination of pollutants above foul-smelling soils or groundwater.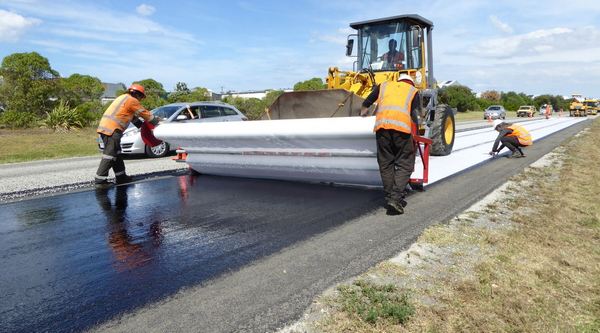 5. Geo-textile in Drainage System: A geotextile acts as a drain when it collects and transports the liquid or gas towards the outlet. Dense non-woven geo textiles provide an opportunity for water flow through three-dimension flat surface.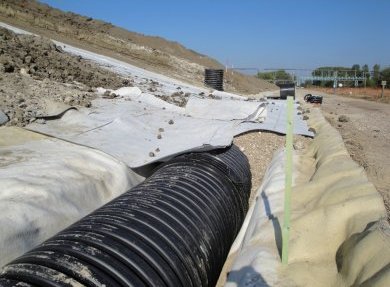 Geo-textiles Manufacturing and Exporting Companies in Bangladesh
Along with other technical textiles, the geotextiles sector is also not lagging behind. There are several companies in Bangladesh which are supplying geotextiles in different countries of the world such as: North America, Eastern Europe, East Asia, Africa, South America, Southern Europe, South Asia, Central America, Middle Eastern countries.
Some of the geo textiles suppliers in Bangladesh are-
BST Engineering & Galvanizing.
M/s. Knit Sew Combination.
Xtra Power Bangladesh.
Seconds Industries Ltd.
Traditional Bangladesh
Rohani Fabrics.
Al Salam Fabrics (PVT.) Ltd.
United Tex (BD) Int'l Ltd.
DIRD Felt Ltd.
B.J. Geo-Textile Ltd.
Global Geotextiles Demand and Market:
Demand for geotextiles is growing rapidly due to the growing development of industries such as construction and agriculture, and researchers expect the geotextile market to expand by about 9% CAGR during 2015-2025. According to experts, geotextiles will account for 1% of the total global tech textile market, equivalent to about 1.26 billion. According to Grand View Research, the geo textile market is also expected to see a CAGR of more than 11% in terms of revenue between 2020 and 2027.
According to the global market, the size of the synthetic geotextile market is expected to grow by 9.5% by 2024 and the non-woven geotextile market is expected to grow by about 9.5% by 2024.  Analysts expect Woven Geotextiles to see a CAGR of more than 11% in terms of revenue between 2020 and2026. Meanwhile, the geotextile market is expected to grow at a rate of 10.2% from 5.7 billion in 2019 to9.4 billion by2022.
Geo Textile will play a helpful role in increasing the export earnings of Bangladesh's textile sector if the country's geo-textile companies can expand their scope and expand their skilled workforce and research.
Challenges & Opportunity
The major challenges faced by technical textile producers in general are lack of skilled man power, lack of funds that hinder research and development, lack of technological development and the need to expand the market for geotextiles. However, the importance of real estate in the Indian economy provides a great opportunity for the development of the geo textile sector. And the end of the day, we can say that it can be very helpful for our country and can undoubtedly be a blessing for a country like Bangladesh.
Conclusion
The new revolution in civil engineering is geotextile, geotextiles are being used extensively in various civil engineering projects. This material is used in roads, river erosion control, drainage, separation, filtration, river-canals and coastal works. Like other technical textiles, the demand for geo-textiles in the world market has increased. As a result, new possibilities have emerged.
References
'Handbook of Technical Textiles', Volume 2: Technical Textile Applications, Edited by A. Richard Horrocks and Subhash C. Anand (Second Edition).
'High Performance Technical Textiles' Edited by Roshan Paul, 2019.
https://en.wikipedia.org/wiki/Geotextile , Accessed date: 21/03/21
P.Dhanapl, "Geotextile Applications", https://www.fibre2fashion.com/, Accessed date: 22/03/21
https://www.textiletoday.com.bd/bangladesh-enormous-opportunities-geotextile/, Accessed date: 25/03/21
Berube D, Saunier P (2016) Manufacturing Process of Geotextiles, Geotextiles. ELSEVIER, Woodhead publishing, USA, p. 25-60.
Author of this Article:
Md. Imran Hossain
B.Sc. in Textile Engineering
Shahid Abdur Rab Serniabat Textile Engineering College, Barisal.
Email: mdimranhossain.te@gmail.com
You may also like: