Ladies fashion wear:
Bangladeshi ladies love to wear latest fashionable dress. In this modern period Bangladeshi ladies are fashion concern. They like to walk in line with the modern era. Some women/ladies are busy to seeking new trending ladies fashion wear. It's a part of their hobbies to be a fashion enthusiast. In particular Dhaka's ladies are ahead to collect new trending fashion. Ladies from other areas are no further afield. Now a day's many people are doing online dress business that's why outside of Dhaka, ladies can get easily their favorite cloth from their home. In this Dhaka city more than hundred boutique house may be it small or large. So it's hard to choose one boutique house to buy lovely dress. There is some popular Boutique House or Fashion House in Bangladesh like Aarong, Cats Eye, Richman, NogorPolli, Yellow, Ecstasy, Freeland, Dorjibari, Le Reve, Kay Kraft, Anjan's, Rang, Easy Fashion, Sadakalo, Texmart, Smartex, Trendz, Sailor etc. ladies can get fashionable dress with reasonable to expensive price in this type of Boutique House. It is too much hard to choose few fashion trends which are currently predominant in Bangladesh. Some significant and popular ladies fashion wear are given below.
Salwar suits:
Almost all religious ladies like to wear salwar suits; no one can deny wearing. It's a traditional dress in Bangladesh. As a popularity of designer Salwar Suits is increasing day by day among young ladies in our country. Each and every mentality is support to wear it and among the young ladies makes them unique and popular to the other people.  Pakistani and Indian designers designed salwar suits most of the young ladies like too much. Some ladies see Indian Hindi serial and serial based Salwar suits is most popular in Bangladesh. Sometime ladies designed their own salwar suits as well. Elite class ladies import salwar suits from Pakistan and India. Pakistani designers utilize exceptionally soft and light texture for making these dresses. Each and every range of age can wear salwar suit, it's too much comfort in any season. Any occasion women, ladies and girl can wear salwar suits with new design and soft fabrics. Salwar suits are more popular than sarees and look more beautiful also.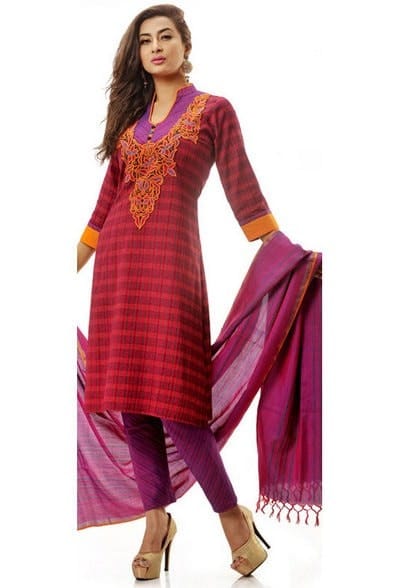 Sarees:
Almost every festive occasion ladies can wear sarees. It's another popular fashionable dress in Bangladesh. Alongside this clothing, feathers and unsettle are additionally famous for wearing on unique occasions. A portion of these dresses are Fringe and ornaments. Now a day's sarees are taking special parts of our country. Every age of women giving more importance to light weighted sarees, because it's easy to carry and looks more fashionable and gorgeous. Otherwise heavy weighted sarees called old fashioned. The purpose for its popularity because of sarees is exceptionally adjustable Silk, half silk, organza, muslin; high quality georgette, satin etc. are the prime selections of young ladies now in Bangladesh. Sarees wear with matched with gorgeous blouse piece; these sarees can outshine some other clothing in a festive gathering.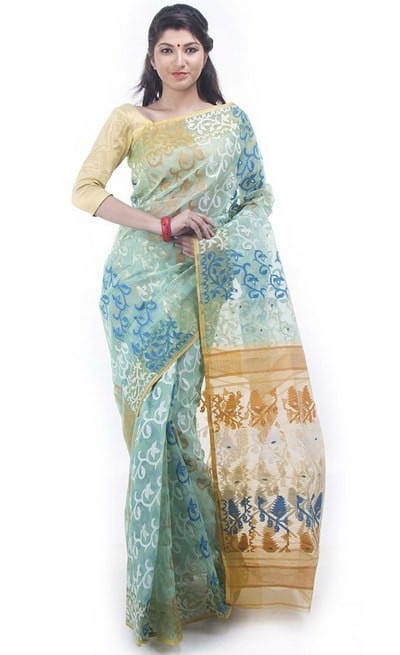 You may also like: Seamless Saree Shapewear: An Ultimate Dress for Women
Capes and shrugs:
In the recent year capes and shrugs are on the top fashion list of clothing. If you are religious minded wants to cover up yourself then capes and shrugs both are perfect choice for you. Capes and Shrugs are very light weighted, thin and airy in surface. Light-weight georgette, chiffon, net, jersey, silk, velvet etc are the most well known textures for these days. With jeans pants, lehenga, Kurti, and Abaya, Capes and Shrugs can be utilized to decorate them. These are designed in such difference of ways that you can either decide to improve the excellence of your stylish gown or dress while keeping up your humility by totally not demonstrating all your skin. You can choose also other clothing or burqas to cover up yourself with style and comfort. Whatever you feel like to wear, simply pick the correct sort of cape or shrug to make something with included tastefulness.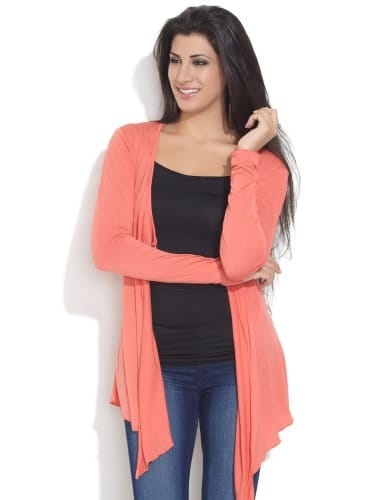 Denim clothing:
Winter season is the perfect season to wear denim cloth. Some denim assortments are uncommonly arranged to use in all seasons. In Bangladesh the popularity of denim clothing is increasing day by day. Jeans cloth is the most popular cloth all over the world. Jeans Pants is definitely not a solitary result of denim texture. Now a day's some designer have designed a special type of skirts, fashionable bags, shirts and headbands, stitched shirts,  overalls, hats, boots and many other things which was out of denim fabric. Denim clothing can be matched with assortments of different dresses, both deshi and western.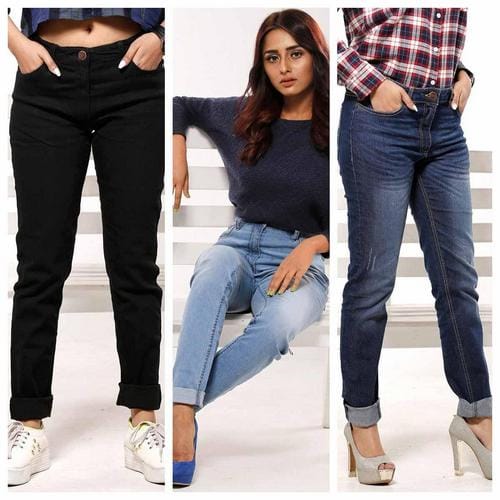 Cigarette pants:
Cigarette Pants are one of the most well known and popular styles of dress among Bangladeshi young ladies. Cigarette pants have again consumed a space in our cupboard in a very short span of time. In view of their flexibility, cigarette pants and rich palazzos have not lost their value in the heart of Bangladeshi women. Cigarette Pants can be wearing with any kinds of tops, dresses, and shirts, etc. also more suited mid to long length kurtas and some sort of loose-fit shirts. Cigarette pants are basically made with all kind of fabrics which are accessible in the market. The most popular and well known assortments of cigarette pants, among little youngsters, contain chiffon work. Lace and embroidery work in calf and lower leg zones increment the beauty of cigarette pants.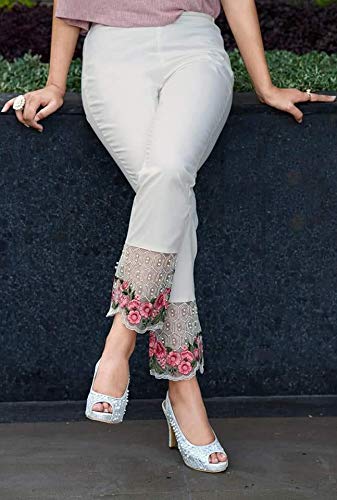 Winter wear for girls this season:
In Bangladesh, winter was and always will be the season of fashion and style in this season Bangladeshi people has made them stylish and fashionable with different designed dress. In winter season ladies fashion wear different categories dresses like warm blazer, jackets, cardigans, heavy shrugs, ponchos, large comfy, and capes. You can also wear different of colorful shawls which are matching with their dress there are different types of shawls such as monochromatic woolen, pashmina, khadi, and above all Kashmiri shawls.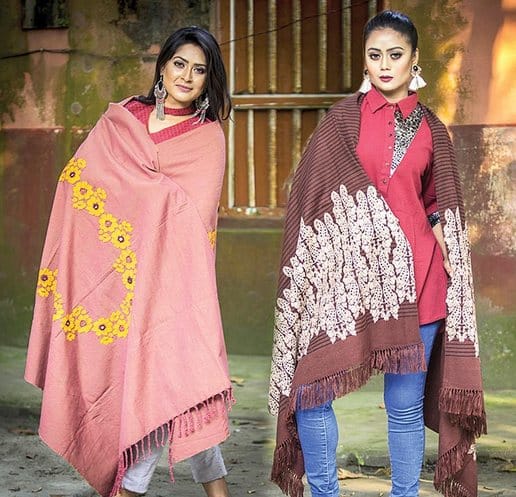 Day by day fashion is changing so can never catch up with the world event that you neglect to find the most recent trend in time. Bangladeshi women wears trendy clothes it doesn't depend on seasons, every season they don't forget to go with set trending clothes. Style changes significantly and even just a little bit change brings incredible enjoyment and happiness everybody's life. In this way, go ahead; drive yourselves as far as possible! Try on something new today and you may discover an incredible style en route.
Author of this Article:
Tarana Pia
Blogger and Online Activist
Email: taranapia1@gmail.com