If you are a student or teacher or professional of textile and apparel industry then must familiar with textile and apparel blogs and websites. Those blogs are ocean of textile information. People can find necessary information on internet by one click. These textile and apparel blogs provide essential information along with Wikipedia and other forums.  There are thousands of textile, apparel and fashion blogs and websites in the world. But all are not good for authentic information. More than 90% blogs and websites full of with duplicate contents are directly or partially copied from authentic and popular websites. So, many of us visitors and bloggers curious mind want to know about top ten textile and apparel blogs in the net. I will try to make a list of top 10 textile and apparel blogs in the world.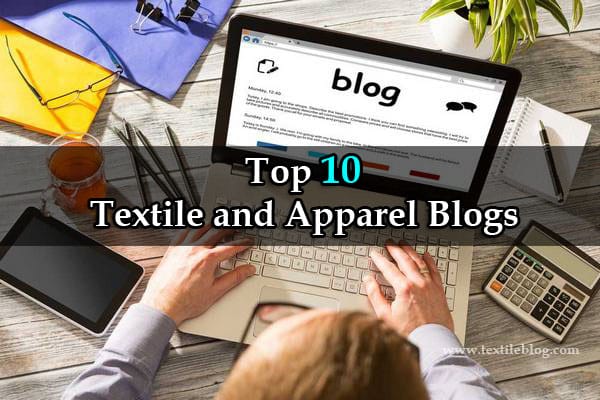 I have used below tools to know about traffic, page rank, alexa rank, domain authority etc.
Top 10 Textile and Apparel Blogs in the World
1. Fibre2Fashion:
Fibre2Fashion is a business to business (B2B) portal. This site publishes numerous textile news, apparel news, informative articles and market analytics report covering whole topics from fiber to fashion.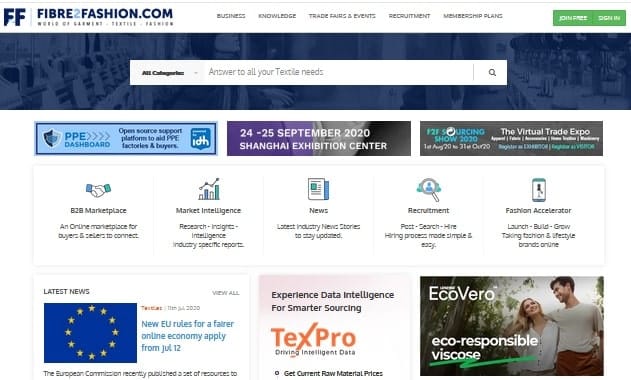 At a glance of Fibre2Fashion:
2. Textile Learner:
Textile Learner is a pure and complete textile blog. It is an iconic name in textile blogging since 2010. Textile Learner is the most popular textile blog around the world. It is a community blog; anybody can publish article in this blog with his/her own name. More than 2000 textile research papers, reviews, report and basic textile related articles are published. It is a one stop solution for textile students, teachers, researchers and especially for textile professionals. Textile Learner is founded and operated by Mazharul Islam Kiron a textile industry expert and consultant.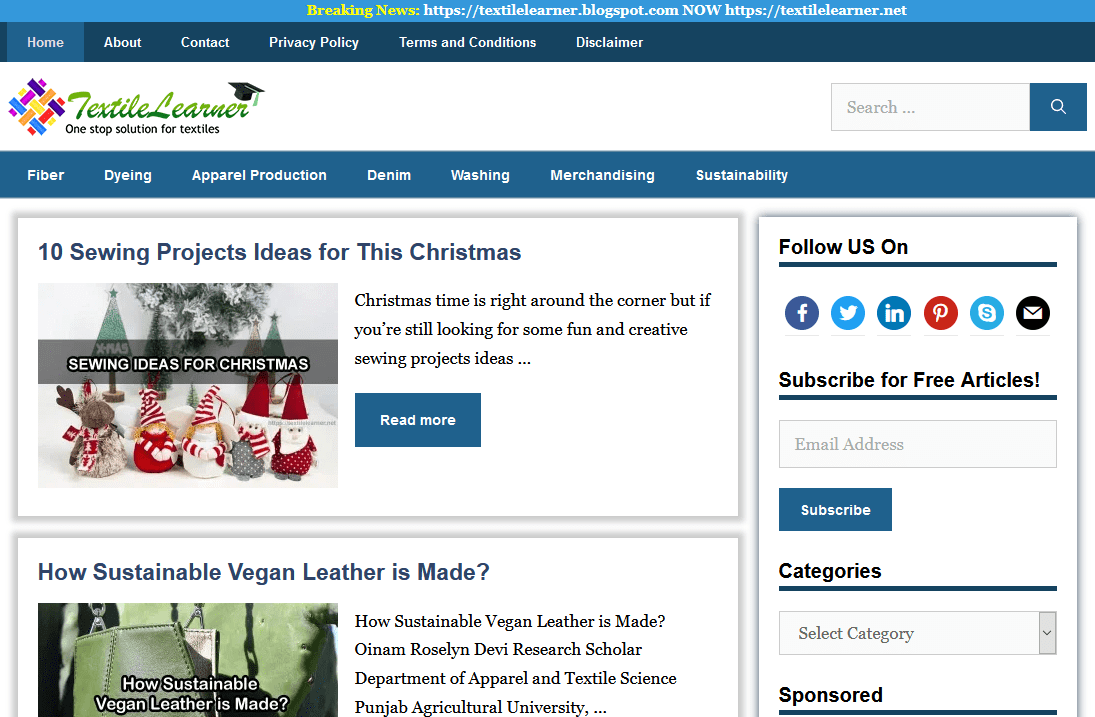 At a glance of Textile Learner:
3. Apparel Resources:
Apparel Resources is a portal and online magazine which tracks in real-time news and articles focusing on apparel, textile and fashion industry. This magazine has 4 editions; Global, India, Bangladesh and Vietnam.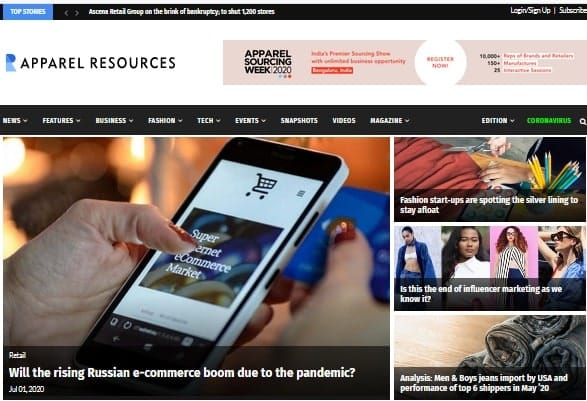 At a glance of Apparel Resources:
4. Textile Today:
Textile Today is a Bangladesh based monthly business magazine focusing textile, apparel and fashion industry. It has already created a good impression and a strong reputation in the global textile and apparel market. Textile Today is regularly publishing research papers, technical articles and market analysis reports.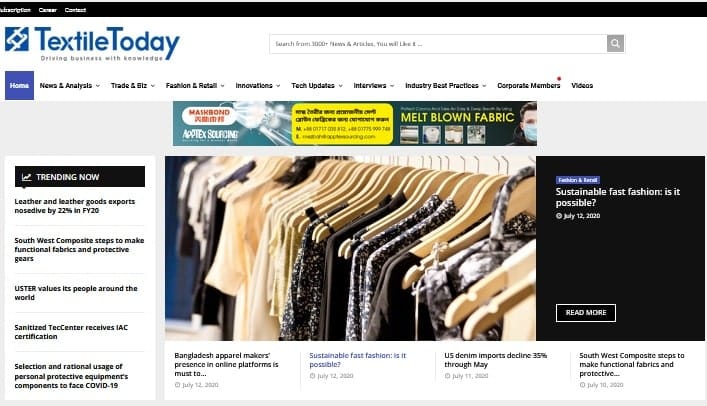 At a glance of Textile Today:
5. Textile School:
Textile School is a smart and pioneer textile portal. It helps to enhance knowledge with content-rich textile articles on textile processes, standards, terms, and industrial applications contributed by educators.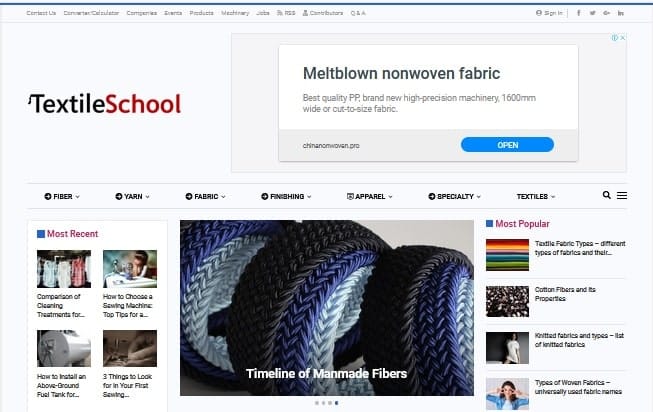 At a glance of Textile School:
6. Online Clothing Study:
Online Clothing Study (OCS) is popular web portal focusing on the garment and fashion industry. It expresses articles very practical way. OCS is founded and operated by Prasanta Sarkar, an alumna of NIFT, New Delhi and author of several books.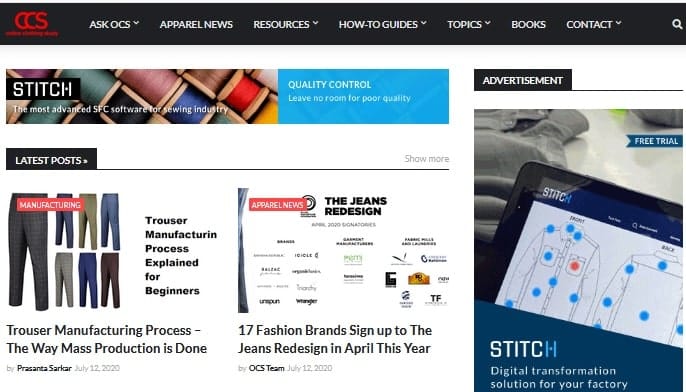 At a glance of Online Clothing Study:
7. Textile World:
Textile World is a world renowned magazine focuses on sharing all the news, issues, events, textile shows, etc. of textile. It has offices in several countries and also has several domains. Textile World is popular for introducing of latest textile technologies.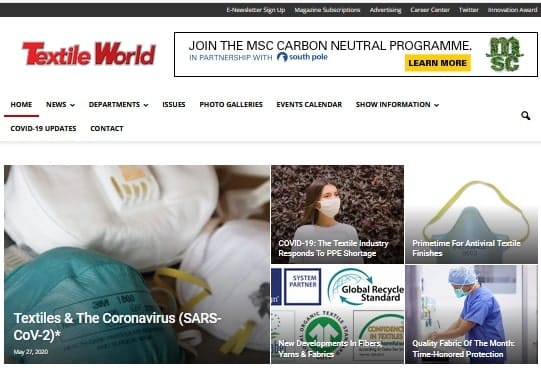 At a glance of Textile World:
8. Fashion-Incubator:
Fashion-Incubator is a renowned web portal focusing on apparel and fashion industry. It is founded by Kathleen Fasanella an industry expert and author of several books.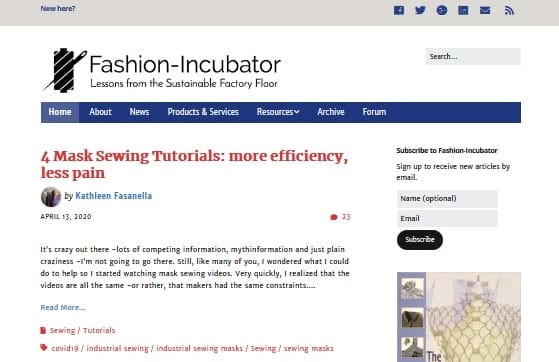 At a glance of Fashion-Incubator:
9. Fashion2Apparel:
Fashion2apparel is an exclusive portal of fashion and apparel industry. It expresses basic knowledge of apparel manufacturing, fashion and style. Though it focuses on apparel and fashion related topics but also has many exciting articles on textile industry. It is operated by Jahanara Enam, an ex-lecturer and fashion designer.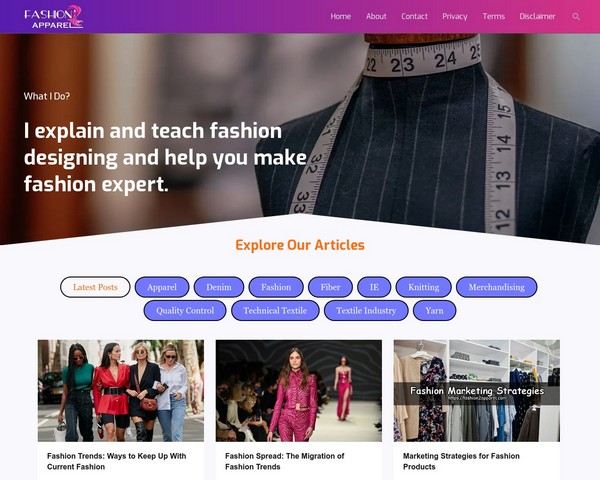 At a glance of Fashion2Apparel:
10. Garments Merchandising:
Garments Merchandising is one stop solution for apparel merchandisers. Though it focuses apparel merchandising activities but also includes fabric consumption, costing and production process of garments industry. It is operated by Mayedul Islam, an ex-teacher and senior merchandiser.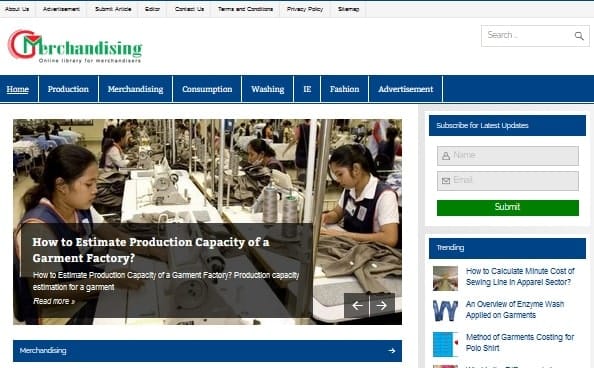 At a glance of Garments Merchandising:
But I am sorry to say that I can't take Indian Textile Journal (ITJ) in this list because of less number of traffic. Though ITJ is one of my favorite website for exclusive and comprehensive articles.
Note: Telling exact traffic is not possible without admin of respective website. I have given just assumption according to above mentioned tools. So, traffic may be less or more. If you have any confusion or suggestion about this ranking then comment below.