Introduction:
Almost everyone wears t-shirts. A t-shirt is a great piece that you can match with nearly anything. It can go from looking casual to something smart, if you wear a fitted blazer on top of it. While a plain t-shirt can help you achieve any look you'd like, it'd be nice if you could add some design elements to it. This way, you can use your shirt to express your personality.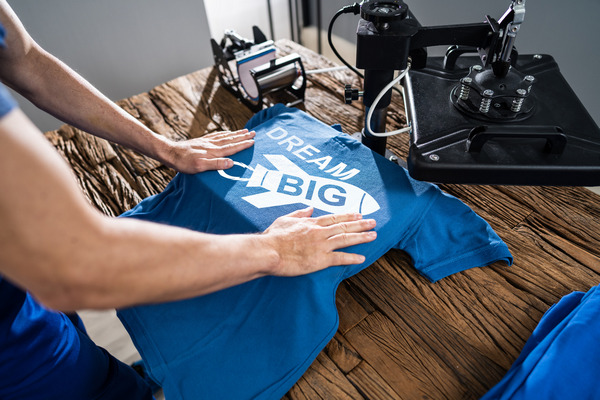 Even with the number of designs and prints you can choose from at different shops, there might be something you want that you can't find anywhere. Or maybe, you're looking for a unique design customized to your preferences.
With that, customizing your t-shirt design would be a great option. Luckily, this is possible as plenty of companies like MeowPrint Singapore can help you create custom shirts quickly. To help you customize a shirt, below are some unique ideas for custom t-shirt printing:
9 Unique Ideas for Custom T-Shirt Printing:
1. Dog Or Human Outline:
Minimalism is getting more popular each day. It's a new form of art, as they say. It involves adding a design without being too grand or fancy about it. One form of minimalism that's getting popular yet still looks unique is outline art. With this, you can use any photo you like and create a contour drawing of the figure. This should help to achieve a cartoon effect without the colors and fills. You can do this to any subject you'd like, be it an animal or human.
If you're looking for a corporate gift, this might be a good option as it allows for customization. You can use your client's photo or an outline of their pet or family, for that matter. A corporate gifts supplier allows you to order customized gifts, such as t-shirts, in bulk and save as much money as possible.
2. A Child's Drawing:
If you have a child starting to learn to draw, you might want to consider using their art as your new t-shirt design. This'll help show how proud you are of your kid's artwork and how much you'd like the world to see their talent. To do this, you can scan your child's artwork and send it out for printing. Ideally, you should capture every color as much as possible to preserve your child's work.
3. Ingredient List:
If you're a baker or cook, then you probably have your favorite recipe that's foolproof in the kitchen. To emphasize your love of cooking and baking, you might want to consider using your favorite recipe as your t-shirt design. To keep it discreet, you don't have to reveal what it can make but just list out all ingredients. You can be specific or vague as you'd like. You can even add some instructions if there's still space left. It'll be a fun way to show your love of cooking or baking without 'spilling' everything.
4. Movie Or Book Quotes:
There may be plenty of quotes from around the world that may have had a profound impact on you. Maybe one helped you have a different perspective on life, or perhaps it always reminds you that life's fun and worth living. It could be from a movie, book, or something you just heard. As a way to live out this great quote and to spread positivity around, you can consider using it for your t-shirt design. Creating a custom design using your favorite quote can be quick and easy as you don't have to be elaborate or fancy.
5. Cartooned Painting:
If you're a fan of art, you're probably a creative person who sees beauty in everything. If you enjoy looking at artworks and paintings, you might want to consider recreating artworks in your t-shirt design. But since you can't use the actual artwork, you can create your own version of it for your t-shirt. Just ensure that you use the right fabric so your design will display well on your shirt.
6. Joke Station:
Everyone deserves to be happy and to have a good laugh. To spread joy and happiness around you, you might want to consider using jokes on your t-shirt designs. You can include your favorite knock-knock jokes, dad jokes, or even cute puns. It'll be a great piece to start a conversation with anyone as they'll giggle and burst into laughter as they read the joke on your shirt. Make sure to add some visuals to make it more appealing.
7. Movie Poster:
There are plenty of blockbuster movies you've probably enjoyed. If you have a favorite movie or something that touched you in a special way, you might want to incorporate that into your t-shirt design. While you can use the title or a quote, it'd be more creative if you could use the movie poster for inspiration. This'll surely be unique as not many t-shirt designs are inspired by movie posters.
8. '70s Theme:
There's something about the '70s that gives off a fun and funky vibe. If you're a fan of all things retro, you might want to consider a '70s theme for your t-shirt design. This'll help to make your outfit look vintage and beautiful in its own way. You can even go with a faded print to add authenticity to the design. You can use a popular funky font or icons or colors that best represent the '70s. It'll be a great way to relive the old times but still be fashionable about it.
9. Couple Shirts:
If you're eyeing something romantic with your partner, you might want to consider doing couple shirts with them. You can create matching designs that complement each other perfectly. You can have a fish head on your shirt, and a tail on your partner's. The image would be complete once you're walking side by side. If you want it less cheesy, you can simply choose any design and make two copies of it, one for you and one for your partner.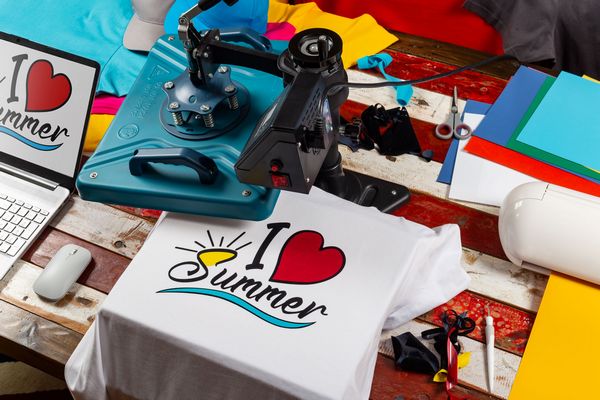 Takeaway
There are plenty of unique ideas you can try to print on your t-shirts. With the number of options to choose from, you'll surely find something that matches your personality and makes you truly happy. At the end of the day, your satisfaction is what matters most when choosing a custom t-shirt design for printing.